_related_users
News
Niraj Lal (Class of 2001) is the new host of 'Imagine This' on ABC Kids Listen
'Imagine This' is a science podcast for the young and curious. Have you ever wondered why cats don't wear shoes? Or why stars twinkle? Or, very importantly, where your poo goes when you flush it down the toilet? Imagine This is a series of puzzling science questions from inquisitive young minds. New host, Niraj, chats to kids and Australia's leading academics, taking you on imaginative adventures to learn about the world around us and find the answers together.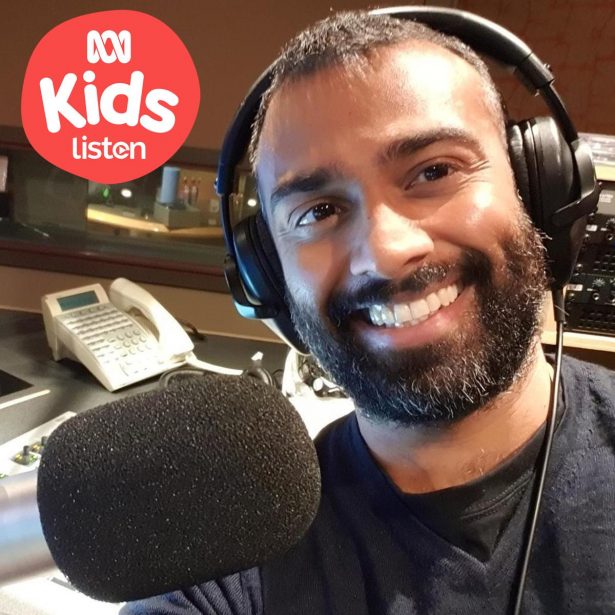 Dr Niraj (Nij) Lal graduated with a PhD in physics from the University of Cambridge as a Gates Scholar. He is currently a Visiting Fellow with the ANU Centre for Sustainable Energy Systems, Principal at AEMO, and as announced yesterday, Nij will be the new host of 'Imagine This' for ABC Kids Listen.
There are currently a number of podcasts available via the link that cover topics such as: What is coronavirus? Why do shooting stars fall out of the sky? and why did the dinosaurs die?
All podcasts are designed to answer the puzzling questions from young inquisitive minds.
We are excited to that Nij will be taking on the host of the new season and we wish him the best in the new role.
In August last year, we shared the news that Nij launched his second children's book, "Henry the Flying Emu".
Nij shared that he he wrote Henry in the summer of 2015 while living in Newcastle, Australia after (cliched enough) a dream (!) about running really fast to go to the beach. When Nij woke, he wondered how fast you'd need to run to go into orbit at the earth's surface (28,440km/h if you'd like to know!). And he thought about whether any animal could do this – and then about emus not being able to fly – and how frustrating that must be – and then the story kind of wrote itself from there.
Good luck with your fun new role Nij.