_related_users
News
Introducing our Collegians attending the Life after Radford session at the Year 11 Retreat 2021
On Thursday 11 February, we have four very excited Collegians attending the Year 11 Retreat to share their life after Radford experiences and perhaps some stories from their time at Radford with the students.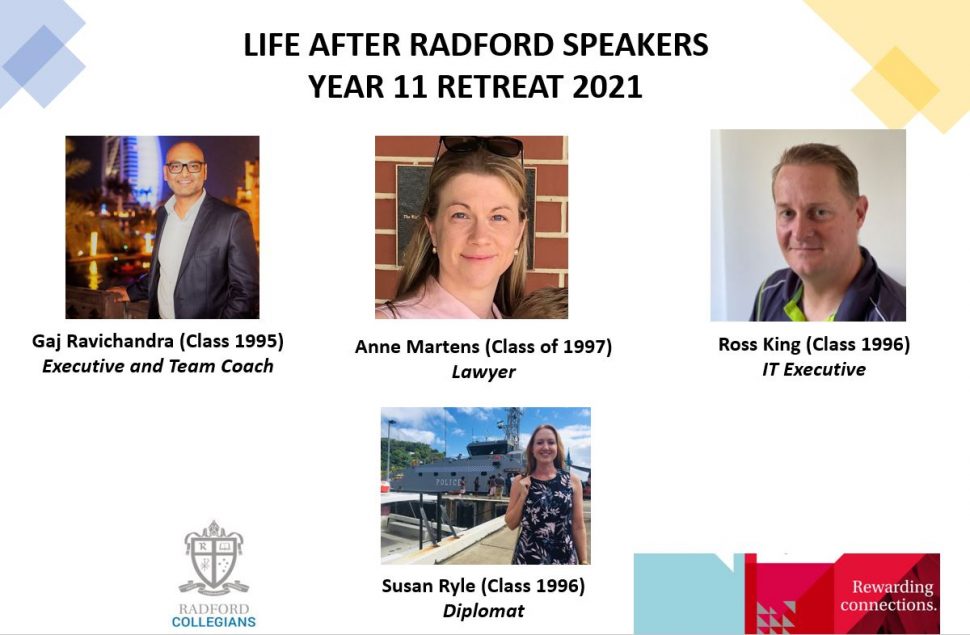 Last year the collegians ran a very successful Life after Radford session for the Year 11 students at their Retreat. We were excited when asked to return this year to do the same thing.
We thank the following Collegians for offering their time to share the life after Radford experiences and stories whilst at Radford with the students.
We look forward to sharing video of the session in the coming weeks.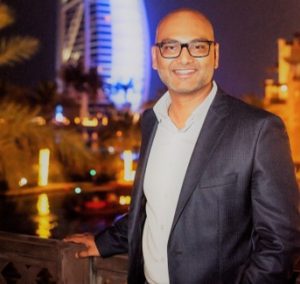 Gaj Ravichandra (Class of 1995)  
Gaj is passionate about the improvement of people. For 20 years as a Registered Psychologist, Gaj has worked with organisations in the areas of performance, career and leadership. Gaj has also worked on teams to compete in World Cups.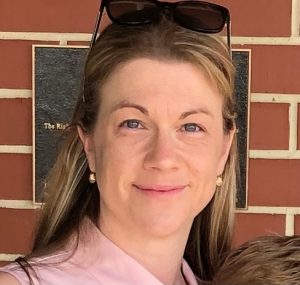 Anne Martens (Class of 1997) 
Anne started at Radford in Year 7 in 1992, and graduated in 1997. Anne went on to study arts/law degrees full-time at the University of Canberra in 1998 and deferred her studies in semester 1 of 1999 to travel to the United States. She resumed her study in July 1999 and ultimately graduated from both degrees (Arts in 2001 and Law in 2003 with Honours). Anne went on to complete her Graduate Diploma of Legal Practice at the ANU in December 2003 and she was admitted to legal practice in the ACT Supreme Court the same month. Anne has one son who also attends Radford and is now in year 4.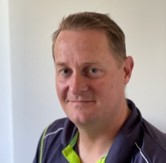 Ross King (Class of 1996) 
Ross graduated Radford in 1996 as the Jarrah House Captain and a good human being. He is a Husband to his lovely wife Jacqui and father to his 2 gorgeous sons James and Tyler, both attending Radford currently in years 4 and 6.  Ross is an IT sales professional with a career spanning 20 years. His career has taken him around the globe, afforded him many luxuries, and Is thankful he found IT after leaving Radford.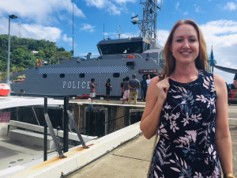 Susan Ryle (Class of 1996) 
Susan graduated Radford in 1996 and is currently a Diplomat with the Australian Department of Foreign Affairs. Susan works between Port Vila and Canberra.
Related Collegians