_related_users
News
Follow up with Jennifer Kerr (Class of 2017) after receiving the C.A.S Hawker Scholarship award in 2018
In 2018, Jennifer Kerr was awarded the prestigious 2018 C.A.S Hawker Scholarship. Three years on, we followed up with Jennifer to see what opportunities she has explored and her advice to current Radford students.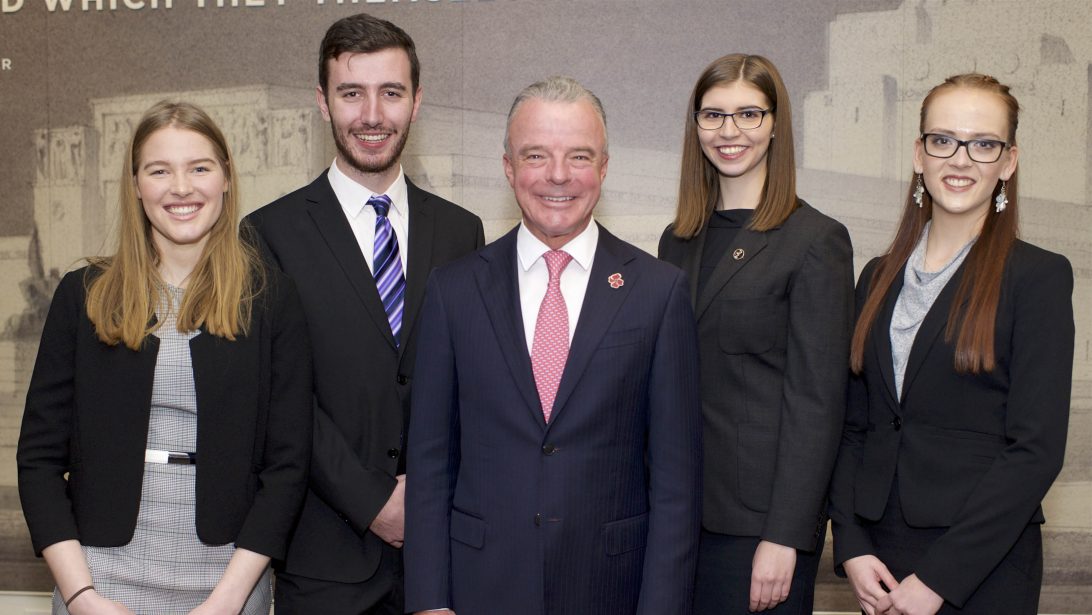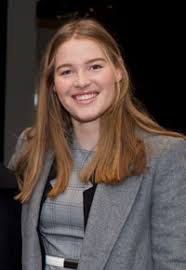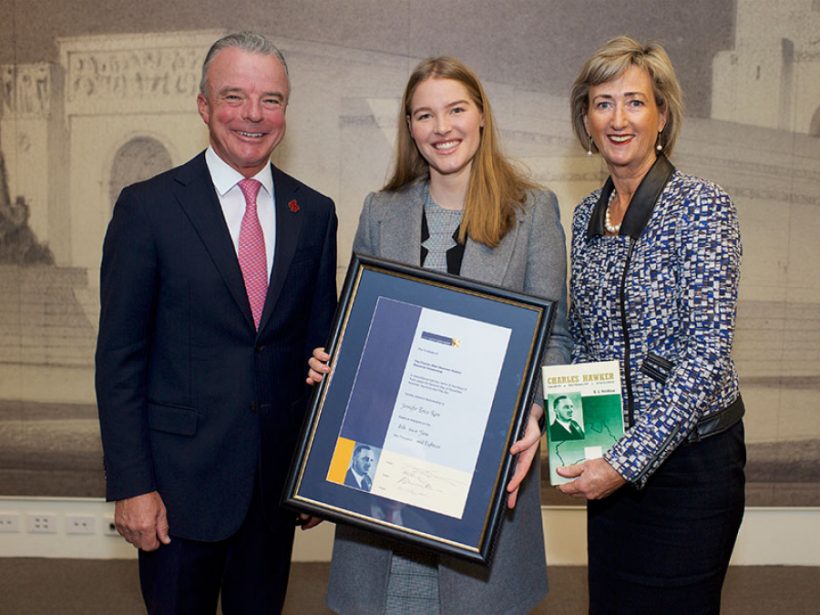 The CAS Hawker Scholarship was established to perpetuate the memory of the scholar, soldier, pastoralist and statesman Charles Allan Seymour Hawker. Each three-year residential scholarship is valued at up to $50,000. As one of the four recipients, Jennifer has spent three years living at Burgmann College and studying at the ANU.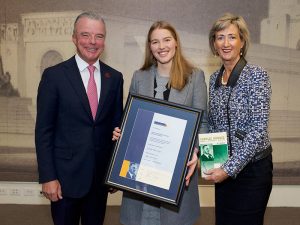 We enjoyed hearing Jennifer's journey three years on –
What did receiving the scholarship mean to you?
Receiving the CAS Hawker scholarship gave me the opportunity to live at Burgmann College, a residential college on campus at the ANU. After senior school, I realised I really wanted to go to college and immerse myself in a community like I had at Radford. However, I also wanted to study Politics, Philosophy and Economics (PPE) at the ANU. Coming from Canberra, going to college at ANU would not have been an option available to me. The CAS Hawker scholarship meant that I could attend college, whilst studying my ideal degree. The last 3 years at Burgmann have been phenomenal. I have made lasting friends from around Australia, met likeminded people with similar interests and passions, participated in a variety of academic, social and sports events and have had a lot of fun. I am so grateful to have had these opportunities and I cannot recommend the college experience highly enough.
Are you still working towards becoming a leader in government policy or has it become a reality?
I have just completed my third year of a PPE/arts double degree. Becoming a leader in government policy is a goal I do not expect to reach for some time! However, it is a goal that I am working towards. Last year, I completed a project to assess Australia's federal system of government and provided recommendations to improve federal and state relations. This year I gave a consulting style presentation, applying managerial economics to attract and retain women in the Australian Defence Forces. I have been accepted into the Australian National Internships Program for next year and I would like to continue learning about public policy through an internship in government. Ultimately, I am interested in government policy because smart, well-designed policy has the potential to make people's lives better.
Did the scholarship assist in building networking opportunities?
The scholarship assisted me in networking through two main avenues. The first is the network of previous scholarship alumni who have gone into a wide variety of fields, with some working in public policy advisory positions. The second avenue was through the Burgmann College Alumni and Friends Mentoring Program (BAM). BAM puts Burgmann residents into contact with alumni of the College who are professionals working in the relevant career fields of residents. Both of these experiences have been invaluable opportunities.
Did you have the opportunity to backpack across Western Europe or go to Sri Lanka?
Unfortunately, I have not had the opportunity to travel as much as I have hoped! I had planned a three-week backpacking trip to Europe in the winter break, but like many things during 2020, it couldn't go ahead. After I finish my degree, I am hoping to travel for 3-4 months before I enter the workforce.
What advice do you have for students at Radford?
I have four pieces of advice for students at Radford. First, be willing to take risks with your choice of future studies (whether it's a training course or a university degree). I chose a PPE degree covering Politics, Philosophy and Economics – none of which I had studied at Radford before. I also enrolled in an arts degree intending to major in history (which was actually my best subject at Radford) but I did not enjoy it very much. It is very easy to switch between degrees and subjects at university, or even between universities if you end up changing your mind. There really are no consequences for taking a risk and trying new things.
Second, you do not have to know what you want to do with your life just yet. There is so much pressure on young people to know exactly what to do after their secondary studies. If you are unsure whether a pathway is for you, my advice would be to give it a go for 6-12 months. In the process, you will also meet others and hear about the courses they are doing – which for many of my friends was how they discovered the courses and degrees they now love.
Third, do not stress too much about the ATAR. There will almost always be an alternative pathway to get you where you want to go. For example, at ANU, after one year of study with reasonably good marks, you can transfer into almost any degree that you may have missed out on.
Finally, senior school can be quite a stressful and busy time. It is really important to maintain balance, do activities that you enjoy, spend time with your friends and have some fun.
Please see the original news article published in March 2018.