_related_users
News
A wonderful achievement by Andrew Ray (Class of 2014)
Andrew Ray (Class of 2014) - had been a finalist in the Law Student of the Year category in the recent Australian Law Awards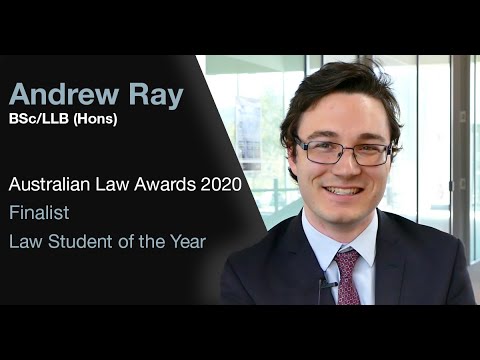 Tom Fearon, from the ANU College of Law, contacted Radford College with the news that Collegian Andrew Ray (Class of 2014) had been a finalist in the Law Student of the Year category in the recent Australian Law Awards.
The citation for Andrew included the following statement:
Andrew Ray is a final-year Bachelor of Laws (Hons)/Science student at ANU. Throughout his double degree, Andrew has excelled as a student, researcher and mooter, both in traditional and digital competitions. Andrew has made significant contributions as a researcher with Law Reform and Social Justice, GreenLaw and the National Judicial College of Australia, and as a student editor with the ANU College of Law journals Federal Law Review and the Journal of Law and Technology.
Watch the ANU video on Andrew.  In this video, Andrew talks about his work and study at the ANU, his participation in international mooting competitions, his appointment for 2021 as an Associate of the Federal Court, and other future plans.
As previously reported, Andrew won the top prize in the Law category at the 2019 Global Undergraduate Awards. He was the only student from an Australian university among the 25 winners selected from more than 3,400 submissions worldwide.  His winning essay explored the use of machine learning for complex executive decision-making.
Since leaving Radford, Andrew has generously assisted the College Oratory program, coaching Debating and then Mock Trial, from 2015 until 2019.  He was coach of the Radford team which was successful in winning the fiercely contested NSW Mock Trial competition of 2017. Earlier this year, Andrew appeared with Sophie Elder-Harris (Class of 2017) in a Mock Trial demonstration video made by ANU for their virtual Open Week 2020.
Congratulations, Andrew, and our thanks to the ANU for keeping us in touch with with our former students now studying Law there.
Lawyers Weekly published the 2020 Winners and Finalists last week.