_related_users
News
Singing Collegians
This is your chance to step out of your comfort zone, have some fun and "Let the Music Fill Your Soul"!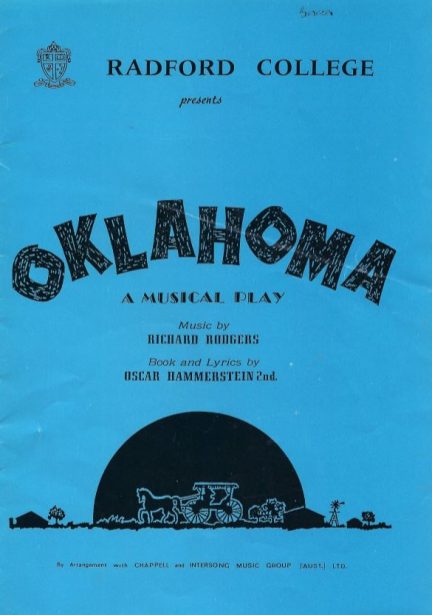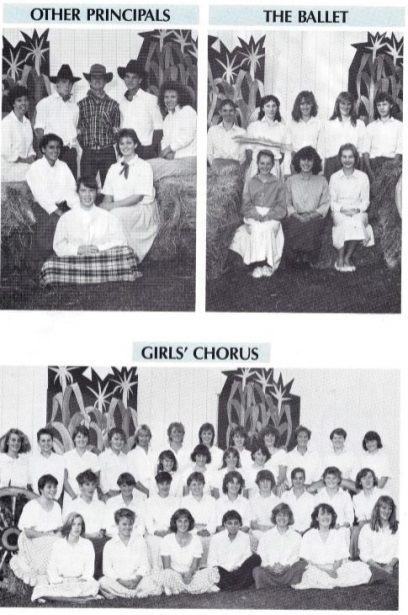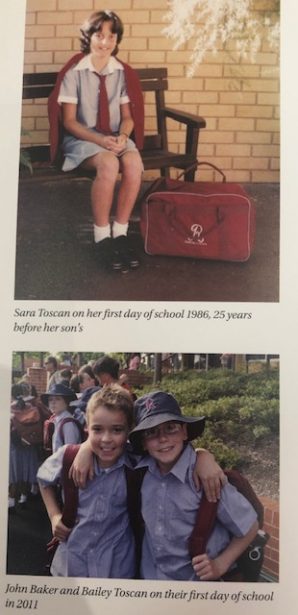 The Radford College Foundation Concert will be held the evening of Tuesday 7th April in the College's TB Millar Hall.
Collegians are invited to join the Chorale (College Choir) to sing one of the items being performed on the evening, "Let the Music Fill Your Soul" by Jacob Narverud.
One Collegian that caught my attention was Sara Toscan (Class of 1991). I had noticed Sara liking and following many of our community posts both on the Radford Collegians and Radford Parent & Friends Association social pages for quite some time, so I thought I would use her interest in joining the Choir as my way of getting to know this wonderful member of our Collegian (and Radford) community a bit more…
Sara has said that she wasn't a musical or drama student per se. She undertook the "mandatory" classes but certainly avoided the subjects when choosing her electives. In saying this, she was proud to be part of three musicals, including the College's inaugural event, 'Oklahoma' in 1986. Sara said that that the 'Oklahoma' was the best musical experience as she had never been involved in a musical before. Sara was in Year 7 at the time and thought it would be an exciting opportunity. The musical involved a large portion of the school community, and its also worth noting that the College was only into its fourth year of operation.
Sara has said that she will always have a soft spot for the 'Oklahoma' musical – it was a huge school event and she enjoyed getting to know students in other cohorts and learning new songs. She also enjoyed performing in Llewellyn Hall because TB Millar Hall was not complete at the time of the performance.
This is not the first Foundation Concert that Sara would be involved in. In 2016, she was also in the College Choir singing 'The Armed Man' under the guidance of Joel Copeland and that experience, in Sara's words was "amazing". Sara was grateful to have a chance to join the choir again in 2020 saying that "it's a lovely song and after the crazy Summer we've had, who doesn't want to sing a feel-good song".
Sara also shared her fondest memory of her time at Radford, being the outward-bound Year 9 camp near Blue Waterholes in the Snowy Mountains. It was a new experience and she loved it – there were one or two days canoeing on Tatangara Reservoir, abseiling, caving, hiking and sleeping under bivvy's. It was also the camp that she celebrated her 15th birthday! Again, it was a time she says that gave her the opportunity to learn something new and get out of her comfort zone.
Sara encourages fellow Collegians to be part of the Foundation Concert because it is a chance to reconnect with the College and keep the sense of community alive. It is also a way to celebrate how wonderful Radford College is and the opportunity to do or learn something different from your everyday activities, which isn't onerous.
It is not too late for you to join Sara (and get out of your comfort zone for a bit of fun), you can register here
Kirsten Knight is the Head of Co-curricular Music and Director of Strings at the College. Kirsten is organising this choir and would be more than happy to answer any questions you may have in regards to the registration or participation in the event.
The rehearsals for this piece are listed below. It is not necessary to attend all the rehearsals. In the interest of allowing for maximum participation, we have provided as many rehearsal opportunities as possible.
Wednesday 26 February, 4.45-5.15pm Willett PAC 2.1 (without Chorale)
Friday 6 March, 7.30-7.45am Leyshon Lecture Theatre
Wednesday 18 March, 4.45-5.15pm Willett PAC 2.1 (without Chorale)
Friday 20 March, 7.30-7.45am Leyshon Lecture Theatre
Wednesday 25 March, 4.45-5.15pm Willett PAC 2.1 (without Chorale)
Friday 3 April, 7.30-7.45am Leyshon Lecture Theatre
There will be an additional rehearsal on the afternoon of the 7 April, prior to the performance (details TBC).
Thank you so much to Sara Toscan for sharing her story and memories of her time at Radford College! We can't wait to see Sara (and hopefully other Collegians) perform in the Foundation Concert.
Photo Credit:
George Huitker, 35 Years of Radford College – Sara Toscan on her first day of school in 1986, 25 years before her son's celebrated their first day at Radford College in 2011. 
Sara Toscan for sharing the 'Oklahoma' and Girls Chorus images.