_related_users
News
When Harry met Megan
Megan Kelly (Class of 1997) shared an inspiring story of her family dog - Harry a Delta Therapy Dog and the joy he brings to everyone he meets.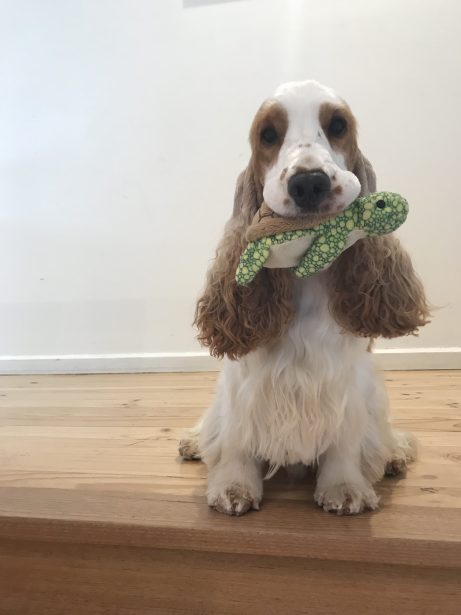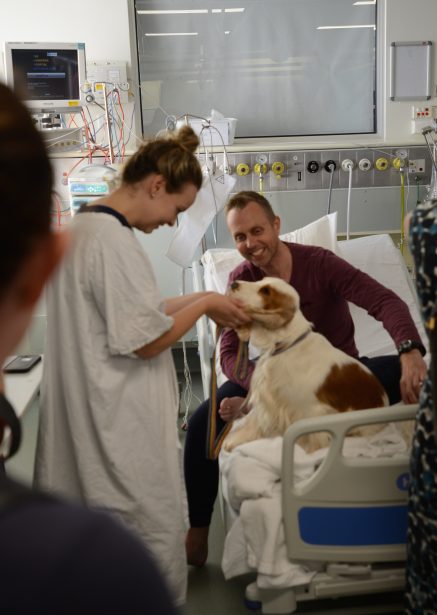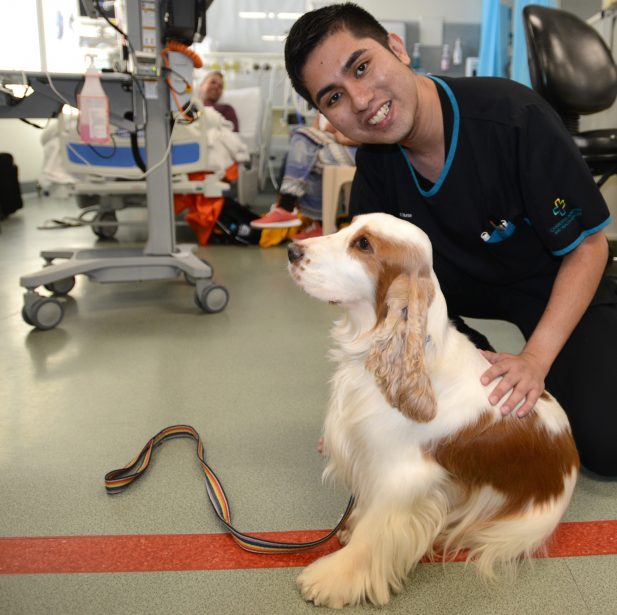 The best part of my job is being able to share good news stories when the news shared on mainstream media are not always so.
This good news story is about a dog named Harry and when he met Megan Kelly (nee Richards, class of 1997).
Harry entered the lives of Megan and her family on Australia Day in 2018 in the most extreme circumstances – three years earlier Megan had another dog, Crash who was quite a possessive and aggressive dog (even after intense behavioral training) caused injury to Megan's son.
Following this incident Megan returned Crash to the breeder who offered the family the most incredible dog – Harry.
Megan recalls meeting the breeder at a park and watching as Harry pranced down the path towards her, it was love at first sight and she thought at the time that Harry was just too amazing not to share so decided to get him certified as a Therapy Dog.
Harry is a dog that is posh– he doesn't do dirt and will happily remain on the back deck rather than frolic in a big back yard. Harry is known around the dog circles and Canberra as "Handsome Harry".
Megan's mum is a retired nurse and is the person who takes Harry to hospital for patient visits. Harry's work has proved beneficial not only for her mum, but to the patients and hospital staff.
Nurses have remarked on Harry's hospitals visits saying that he has amazing emotional intelligence that take their breath away. The nurses have witnessed Harry doing incredible things such as calming highly agitated patients and giving comfort to emotionally stressed people. Harry connects with all patients and gives focus to everyone he meets.
Children of a patient have shared that being able to witness their dad trying to stay awake just to pat Harry was a major milestone. After nearly two months of their dad in recovery, Harry gave their dad a sense of normality and it has been a highlight in their dad's recovery.
To the best of Megan's knowledge, Harry is the first dog in Australia to work in a clinical area of a hospital – Canberra Hospital's Intensive Care Unit (ICU). Unfortunately, the ICU is a ward frequented by children. There is an abundance of evidence from literature reviews that identify ICU patients as suffering from the effects of dehumanisation related to ICU admission. Additionally, literature demonstrates that while ICU patients' rate healthcare delivery as high they rate the overall experience of ICU hospitalisation as low due to routine, burden, social isolation and disengagement with carers and family.
A project (or goal) that Megan is working towards is the publication of a children's book about Therapy Dogs in Hospitals. The story will showcase Harry in the context of other working dogs to demonstrate how his training has been built on both his love of people and his intelligence. In the story Harry will interact with patients, staff and visitors to bring joy, lower stress levels and lift moods, making the ICU a more positive place. Canberra's native flora and fauna will make this book uniquely Australian. This picture book will prove to be a valuable aid to parents, teachers and hospital staff as it informs children.
Earlier this month Harry was awarded Delta Dog of the Year.
Harry follows a strict infection control regime and certification process to enter the hospital to ensure his free of pathogens, including ethics and senior management approvals.
The hospital staff and patients in the photos have consented to their photos being published for public release.
Follow Harry the Delta Therapy Dog on Facebook and Instagram