_related_users
News
Niraj Lal (Class of 2001) and his new book 'Henry the Flying Emu'
On Saturday 14 November, Niraj will launch his second children's book 'Henry the Flying Emu' with Robyn Williams AO, host of the ABC Science Show.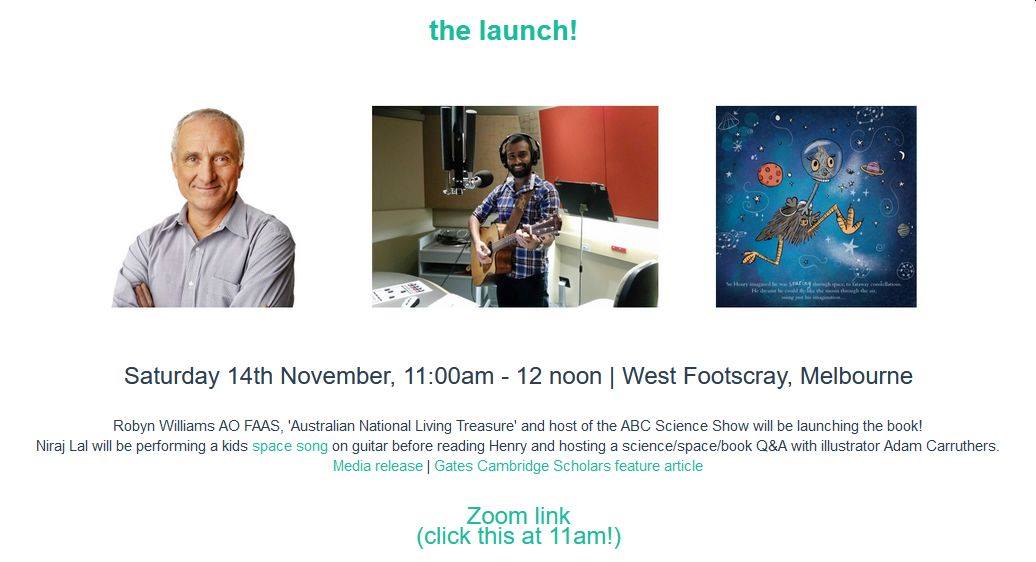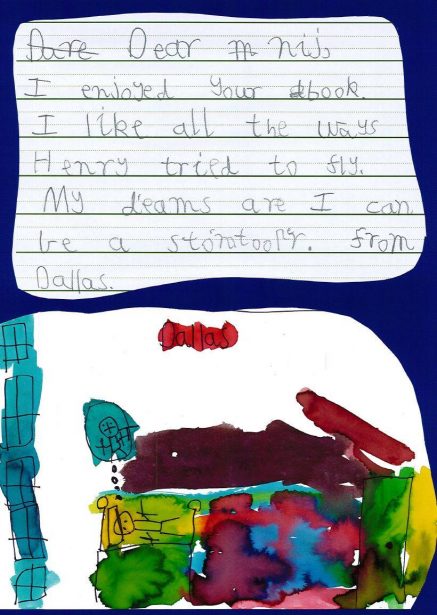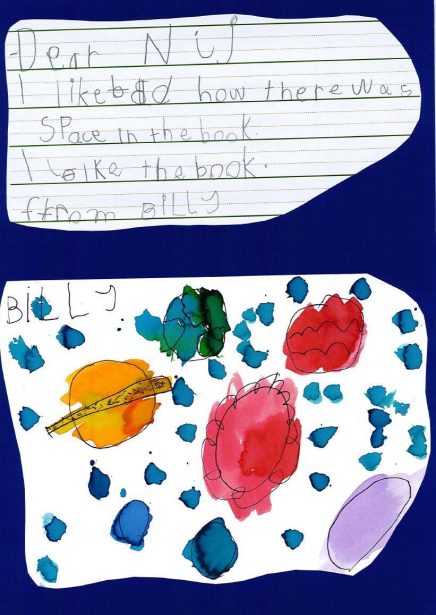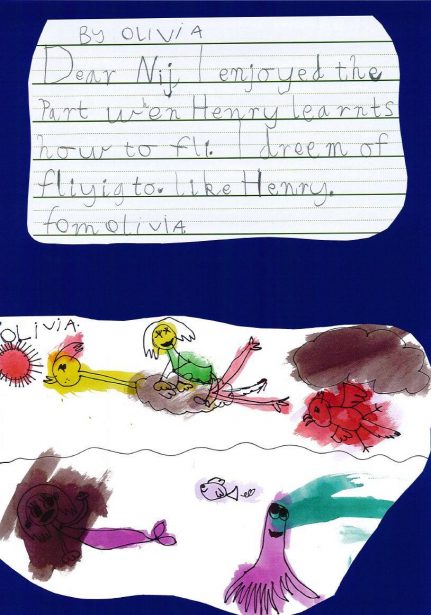 Niraj recently shared that he is excited to announce that his kids book about gravity 'Henry the Flying Emu' is being launched this Saturday 11am on Zoom by Australian Living Treasure Robyn Williams AO host of the ABC Science Show".
Henry is now available at all good bookstores (incl Dymocks, Readings, Hill of Content, Amazon and Booktopia) – and locally in West Footscray at Post Industrial Design and the Wefo Post Office.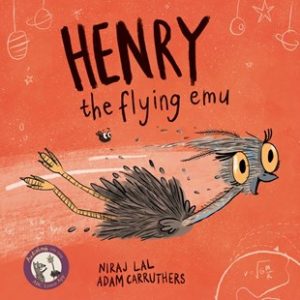 Details: Launching 11am Saturday 14th November (Aust Daylight Savings Time [GMT+11]) on
Zoom. 
Featuring Robyn Williams, a space song on guitar, a reading of the book, and a science/space/book Q&A with myself and the wonderful Adam Carruthers illustrator of Henry.
Nij shared that he he wrote Henry in the summer of 2015 while living in Newcastle, Australia after (cliched enough) a dream (!) about running really fast to go to the beach. When Nij woke, he wondered how fast you'd need to run to go into orbit at the earth's surface (28,440km/h if you'd like to know!). And he thought about whether any animal could do this – and then about emus not being able to fly – and how frustrating that must be – and then the story kind of wrote itself from there.
We also share some letters that Nij received from a Prep Class after Nij read 'Henry the Flying Emu' to them in National Science Week earlier this year.
Nij shared the letters on his Facebook page just in case anyone needs to feel more hopeful about the next generation.