_related_users
News
Could the number one Raiders fan be a collegian?
The number one Raiders fan is one of our very own - Peter (Nugget) Osborne (Class of 1999).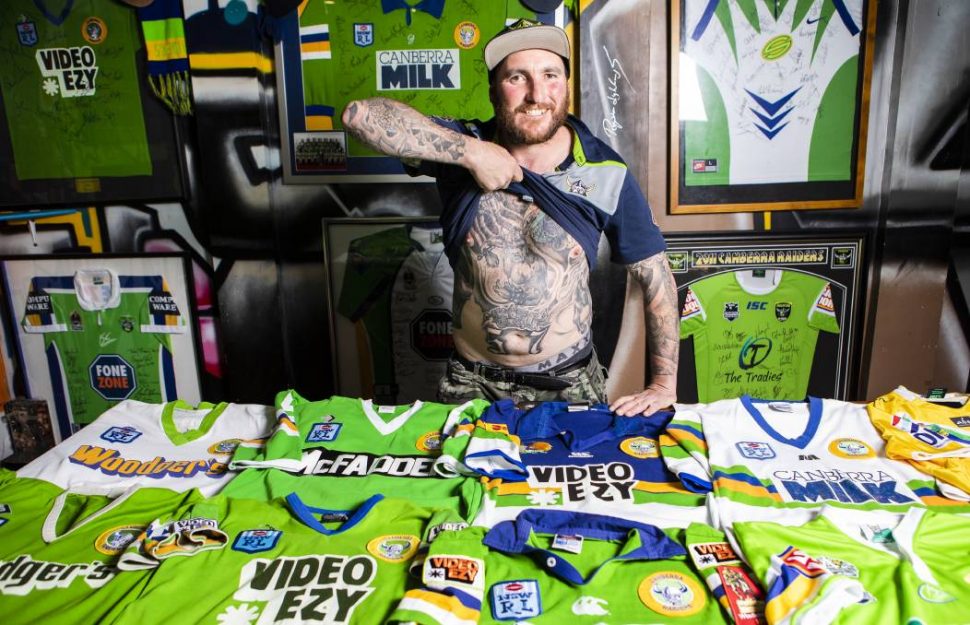 The CanberraTimes reported that Peter (Nugget) Osborne is "best described as a Canberra Raiders superfan; a walking, talking encyclopedia of the NRL club who owns every single jersey the club has worn since the players first ran out at Seiffert Oval back in 1982."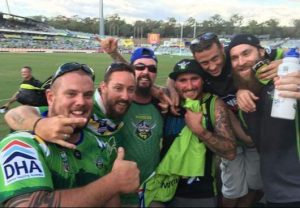 Peter remembers attending Raiders games as a young boy out at Seiffert Oval in the late 80's and at Bruce stadium I'm the 90's during the glory years. He now attends all the games along side a number of his Radford mates – Nathan and Matthew Perkins, Anthony Saloom and Robert Cameron.
He gave Rugby League a go himself in 2005 with University Scholars and they won the grand final, but he actually played a lot more Ruby Union. During his time at Radford he played 1st XV rugby in senior school and he reports his favourite memory as their trip to the Gold Coast where they won the carnival.
Peter did a greenkeeping apprenticeship at Yowani Golf Course after completing year 12 and now works on the family horse stud, Mane Lodge. He does a bit of everything, fertilising, growing grass for the horses, landscaping, fixing fences an general wear and tear maintenance from the horses.  According to Breedingracing.com, Mane Lodge has stood as one of the most professional and respected agistment facilities in the Central Capital Region of NSW for over three decades.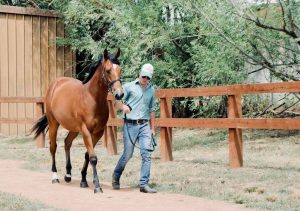 Peter says that he is inspired by his parents: they have achieved a lot with their horse stud and have a great hard work ethic.
Peter says he loves horses but he doesn't ride. "The last time he rode a horse was probably at Year 7 camp."
Peter's advice for current students is to work hard, be the best person you can be and says dreams do come true.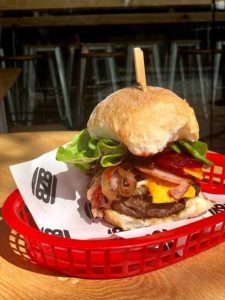 You my even get a burger named after you! At Lucky Shot in Kippax they will be serving the Nudger – Beef patty, fried onion, tomato, beetroot, burger cheese, tomato sauce on a light damper roll from 26th to 29th September.