_related_users
News
Congratulations Natala Graetz (Stuetz, Class of 2001) on your new children's book – 'Everyday Wonders'
Natala first children's book 'Everyday Wonders' that she both authored and illustrated has seen her be shortlisted in the New Illustrator category by the Children's Book Council of Australia (CBCA).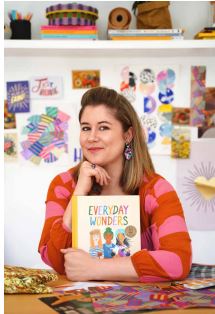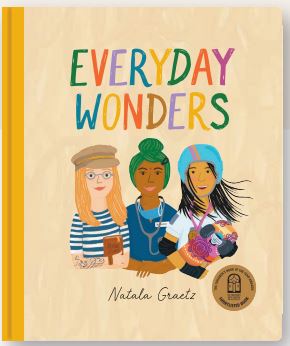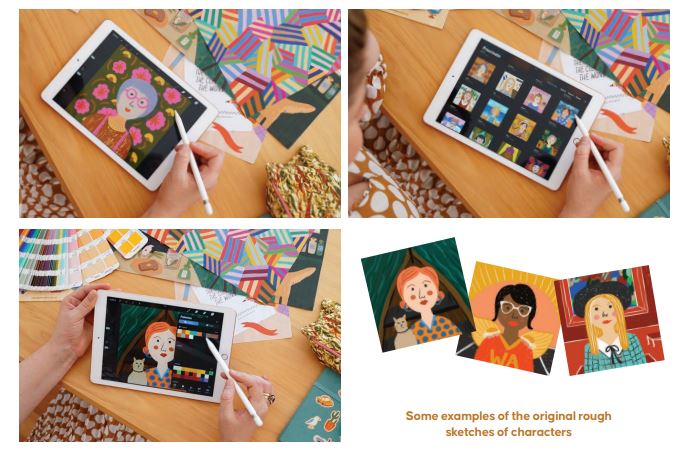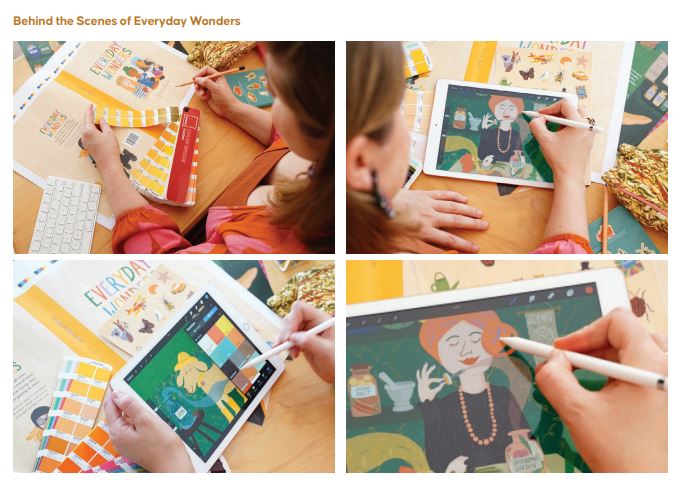 Since being shortlisted in the 2022 Children's Book Council of Australia (CBCA) Book of the Year awards, Natala Graetz, a first-time children's book author and illustrator, has seen the Australian market rapidly open.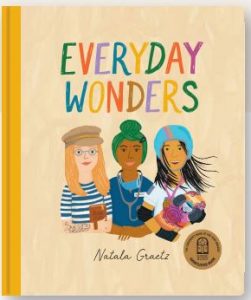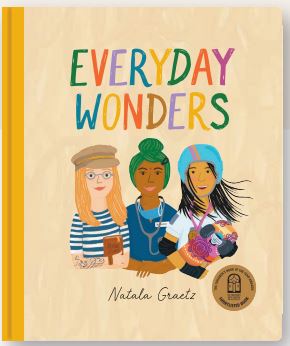 Natala is shortlisted in the New Illustrator category for Everyday Wonders, a fun, whimsical children's book featuring 15 inspiring characters of all ages, from around the world.
Having launched her own start-up of the same name in late 2021, with plans to create imaginative, educational products for children, the judges' decision to shortlist her self-published title was a huge vote of confidence, amid works backed by major publishing houses. Within days of the shortlist being released, the Brisbane-based graphic designer says she was overwhelmed by enquiries from every state and territory.
"Being shortlisted for a CBCA Book of the Year award itself is a dream come true and a goal I hoped to reach in a few years, let alone for my first book," Natala said.
"Knowing the calibre of shortlisted authors and illustrators, and to be recognised by the CBCA as a highly respected organisation, makes this a true honour," she said.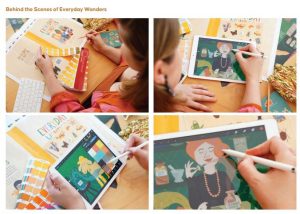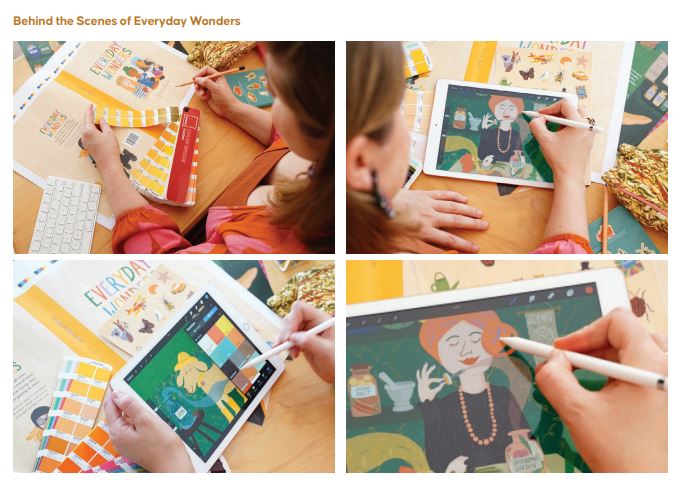 Her book celebrates the everyday people around us and was born out of a drawing challenge Natala set for herself during Brisbane's first pandemic lockdown in early 2020, with the goal of creating one character every day. From a pastry chef and archeologist to scientist and fashion designer to car mechanic and beekeeper, her vivid, hand-drawn illustrations challenge
stereotypes of professions for women.
"I started out with 50 illustrations and Everyday Wonders grew from there, based on the idea that you don't need fame, fortune or some fabulously sensational life to feel and be important," Natala said. "The growth in children's non-fiction literature about famous women is excellent, but I was more interested in telling stories about everyday characters and adding a touch of
magic to them – a bit like how Mary Poppins inspired me as a child," she said. "My son, Sebastian, was a few months old when I started drawing these characters on my ipad and, over the next year, I took any moment I could to draw…sometimes even from a shopping centre carpark while I waited for him to wake up from a nap.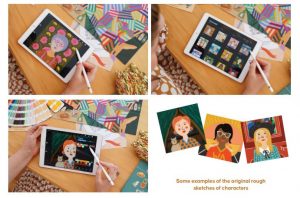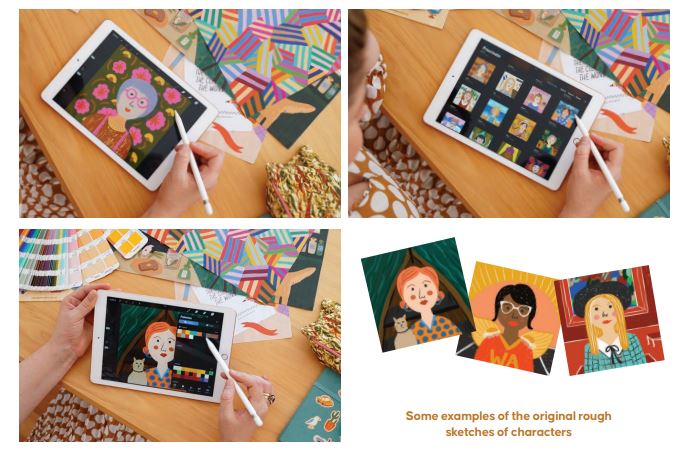 "It was the creative outlet I needed as a full-time mum and fortunately was a project that could move with me "I'd love every child to know they are an everyday wonder with their own quirks,
hobbies and unique personality." Natala has collaborated with her sister-in-law, Elizabeth Graetz, in producing and marketing Everyday Wonders and building her new business. Bringing different strengths to the table, their partnership has given Natala a sounding board and source of support for key decisions like keeping the book's manufacturing in Australia, and
investing in sustainable paper and packaging.
Everyday Wonders the book and a memory card game based on icons from the book are available at everydaywonders.com.au.
The CBCA shortlist is available at cbca.org.au/shortlist-2022. Winners and honour books will be announced on Friday 19 August 2022.
At school, Natala shared that she remembers her English teacher Mr Golding teaching her an elective on Children's literature in Year 12 and it was something even back then she dreamed of doing as a career.
Content: Children's Book Council of Australia (CBCA) Media Release 17 June 2022.