_related_users
News
Congratulations Alex Conway (Class of 2004) – Finalist as a Westfield Local Hero
Recently Alex shared with us that he was nominated for and been selected as a finalist as a Westfield Local Hero for his local Westfield shopping centre at Tea Tree Plaza in Adelaide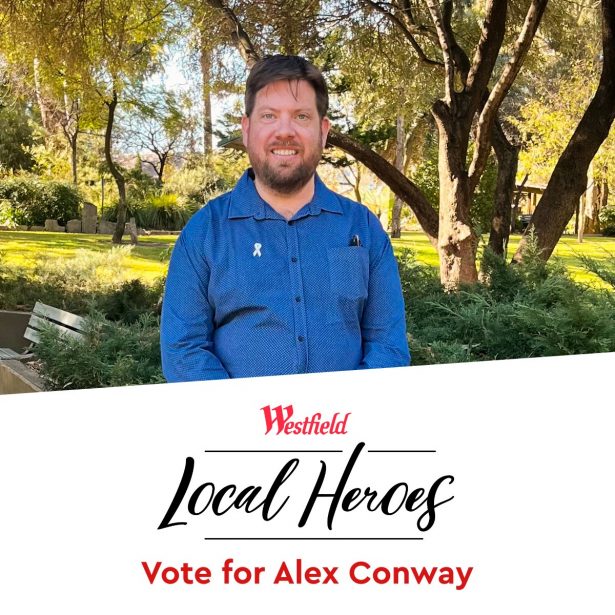 Alex has been nominated for this award for his work with White Ribbon Australia.
Alex is the Head of Primary Prevention of Domestic Violence.
"Alex Conway is a male role model for respectful relationships and ending gender-based violence. Alex is a Primary Prevention Partner at White Ribbon Australia, where he educates men and boys about toxic masculinity and individual responsibility. He enjoys the attitude shift that occurs when the men he speaks to realise they must stop being bystanders."
To cast your vote for me – please follow this link – Westfield Local Hero – Tea Tree Plaza.
Alex will also be returning to the College on the 29th August to give back and talk to the Year 10 and Year 11 students about his work.