_related_users
News
Life after Radford with Mercedes Macfarlane (Class of 2018)
"Take every opportunity you are given and use everything as a chance to learn" says Mercedes.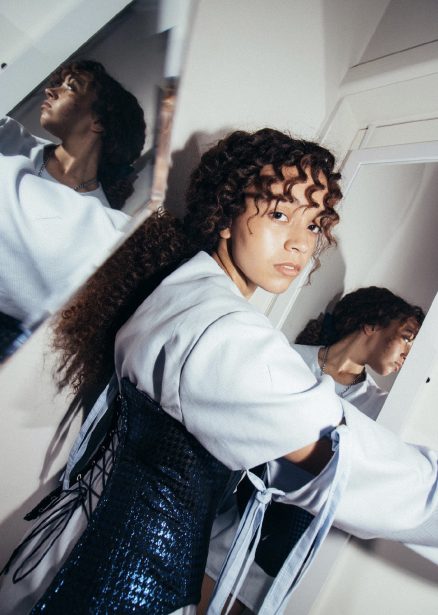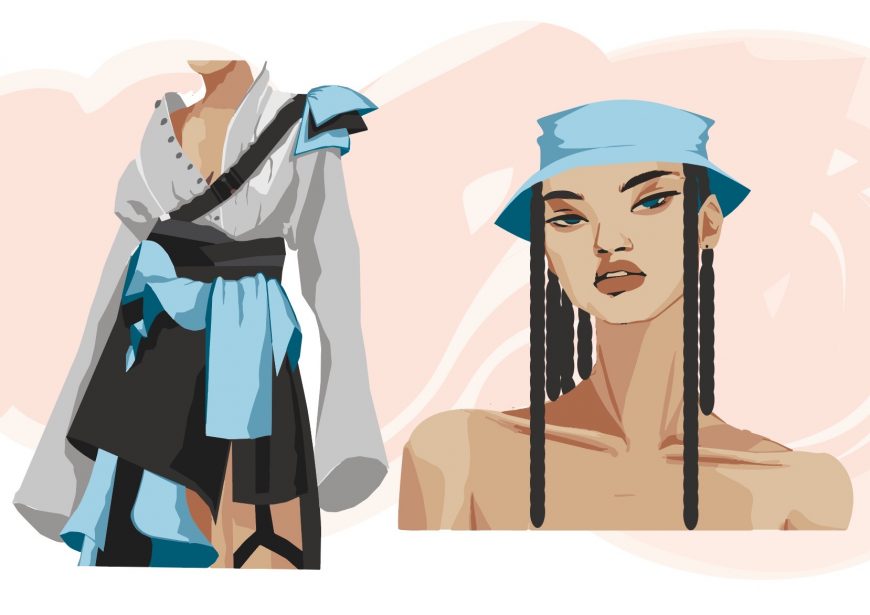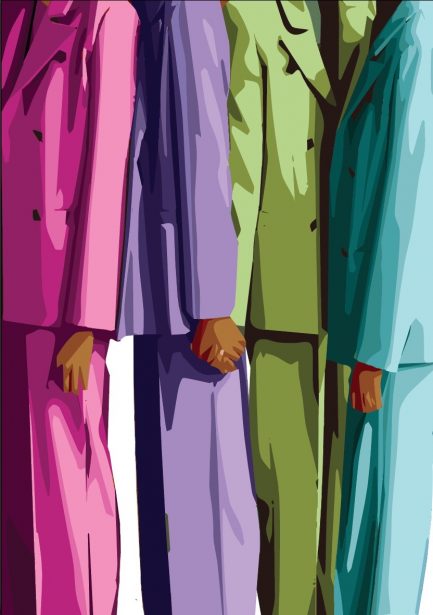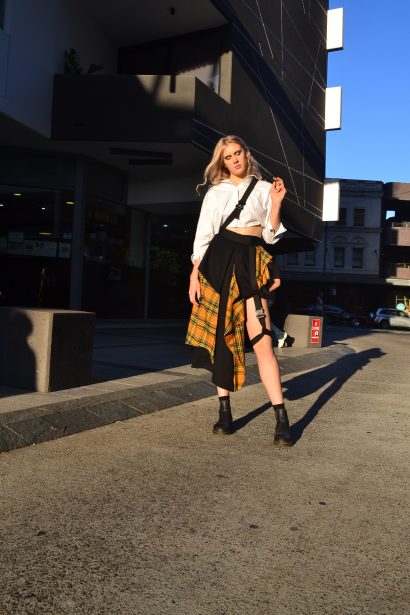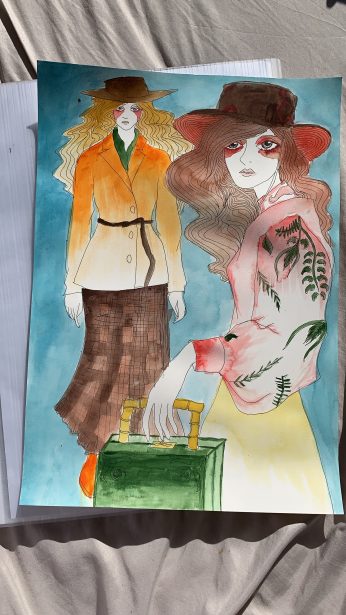 Following Year 12 Graduation, Mercedes Macfarlane (Class of 2018) moved to Sydney with her boyfriend and fellow Collegian Edward Moore (Class of 2018). She is currently studying an accelerated degree of Design in Fashion that she will finish at the end of this year.
As well as studying, Mercedes spends her time working three jobs – in retail, event hosting and with Fashion Designer, Mariam Seddiq  who Mercedes enthusiastically interned for in 2019 and now works for the fashion designer in a paid position.
Whilst Mercedes family remains in Canberra, she still visits them often. They are her biggest supporters! I came to know about Mercedes and her extraordinary talents by talking to Cathy Jackson, Head of Design Technology at Radford College. Cathy mentioned that Mercedes' father keeps her updated about Mercedes work and achievements, Cathy added that he is extremely proud of her.
Mercedes said that her mum is her "biggest inspiration", she added that her mum is the hardest work she knows and has been a great support to her. Her mum came to Australia with nothing and was unable to speak English but has been the proud owner of a small business for 30 years.  It was also Mercedes mum who taught her how to sew and introduced her to the world of design.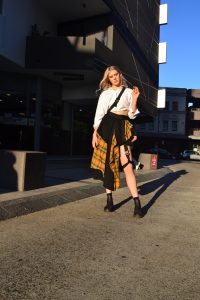 Interestingly it was not until half way through Year 12 that Mercedes realised what she wanted to do. "I was still scared about going into design, unsure if it was something that I really wanted to do, or if it was just better than the other options. All the people that I started university with had much more experience and had been preparing for years, which was quite intimidating and made me even more nervous about my choice", she said. It was not until the completion of the first semester at university and volunteering at a Fashion Show that Mercedes knew that this was something that she was going to pursue.
After Mercedes graduates this year, she hopes to go to Italy to study a Double Masters in Fashion and Shoe design. After that she would like to work in house design, to gain experience and knowledge of the industry before starting her own brand.
When asked what advice Mercedes can share for current students, she said "Enjoy your time at school, work hard but don't get stressed, one bad test score is not the end of the world. Make sure you're doing something you enjoy, do it for you and no one else. If you don't know exactly what you want to do yet, you don't have to rush into anything, and don't be scared to try something new, you never know where it will take you. Take every opportunity you are given and use everything as a chance to learn". 
Photo Credit: Mercedes Macfarlane
Have a Life after Radford story you would like to share? Please contact us.