_related_users
News
Farewell and Good Luck Brent Larkham (Class of 1989) and Director of Sport, Radford College
In July this year we shared the news of Collegian and Director of Sport, Brent Larkham being appointed as Head Coach of the National Tennis Academy at Tennis Australia.
At the end of Term 3 we said farewell and good luck!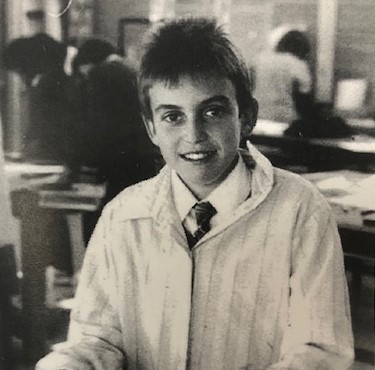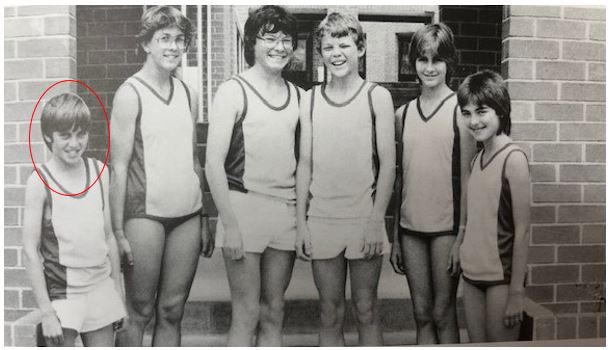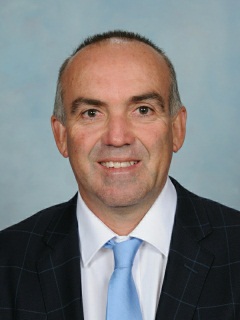 Brent Larkham is a foundation student (Class of 1989) and will be remembered fondly for his time as a student and as the Director of Sport, noting his considerable accomplishments in both capacities throughout his time at the College.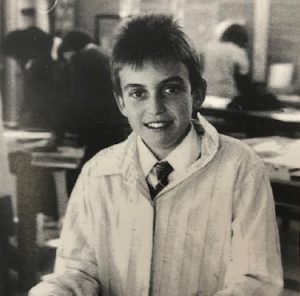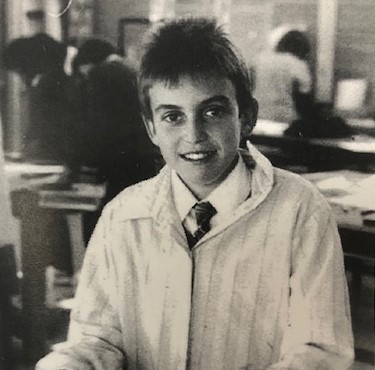 At the end of Term 3, Radford College said farewell to Brent. Brent takes on his new role in Queensland at Tennis Australia as the Head Coach of the National Tennis Academy.
Dr Adrian Johnson, Deputy Principal Head of Senior School led the farewell messages. Dr Johnson kindly shared his speech with us:
I begin Brent's farewell with a brief outline of what has been achieved during his tenure.  He has:
Appointed Technical Directors who delivered coach education programs into many sports
Introduced Strength & Conditioning with training programs and supervision provided every afternoon
Established the Futsal Program which grew to 29 teams in the 2019/20 season
Introduced pre-season training and off-season academies
Provided Physiotherapy/First aid services on Saturdays at Radford
Introduced Kinder & Year 1 Sport; and Sports Holiday Camp Programs
Supported the revival of the First XI ASC Cricket team (the Junior Cricket Club of the Year for 2020)
Significantly expanded the Tennis Program from 5 students to 170+ students registering to play
Offered individual coaching sessions in particular sports
Overseen a more inclusive approach to school sports carnivals; entering more Radford teams into gala days
Made significant improvements in coaching and coach retention across all sports
He secured sporting Schools Grants to provide professional coaching in HPE
Oversaw combined Sports Awards Presentations
Greatly improved team performances and results across all sports
And whilst winning isn't everything, it certainly builds a sense of pride in oneself and the College
Radford is certainly not seen as 'the easy round of the competition' in any sport now.
However, perhaps it is our entry into the NPL Football Competition, in 2019, that Brent will look upon most fondly in years to come?  I will leave it to a parent to provide an insight into the reasons for our success here.
The story goes like this…
It was the end of soccer season, in 2018, and I was having a chat with Brent and he asked me: are your sons ready to play NPL? I reply, "my sons? No waaay… they are the school backyard soccer players just playing for fun with their mates. My younger one shows no interest in attending any academies or clinics outside school to upskill himself like many kids. No club knows him, so the answer is no."
Brent looks at me and says "with a good coach he can be transformed to be a NPL success just like any other student in this school who has the natural talent".
In return, I laughed and said "which club will have this so-called good coach and will select my younger son Brent?" The answer was simple by him "his school, Radford".
That day, most likely, most parents and some staff would have laughed. But today, we should laugh at ourselves: the unbelievers who didn't have vision. This story is about a normal student who loves playing soccer with his mates; and now he is playing in a team that may bring home the ultimate trophy.  History making competing against likes of Canberra FC established in 1958.
Radford College Principal, Fiona Godfrey shared that "Brent's impact and influence on Radford College's co-curricular sporting over the last three and a half years will be felt for many years to come. His vision, passion and energy has transformed the sporting culture at Radford, and for that we are very thankful. Brent has had a huge impact on the way that sport is viewed in the College, taking it from a participatory to an excellence level of involvement. However, this has not been to the detriment of student numbers. In fact, as detailed above, student involvement has increased exponentially over the time that Brent has been Head of Sport. Perhaps this is because, as is often quoted in sporting terms that, "success leads to success". 
Brent ended the farewell speech by admitting to something that he had been holding onto for the last 30 years (quite humorous now, but maybe not so humorous at the time). There is no doubt that there are a few collegians aware of the story, I'll just share that it involved the Radford School Bus at the time…
Wishing you all the best Brent with your new role!