_related_users
News
Congratulations Sarah Wright (Class of 2009) with the opening of your new Saloon Blow Dry Bar
Sarah's Saloon Blow Dry Bar arrived on Lonsdale Street in 2017 heralded a lush new way to be pampered—a blow out with a cocktail or glass of bubbles in hand. Now another city precinct will reap the benefits of this luxe business model with Saloon's sister salon opening on Monday 19 April.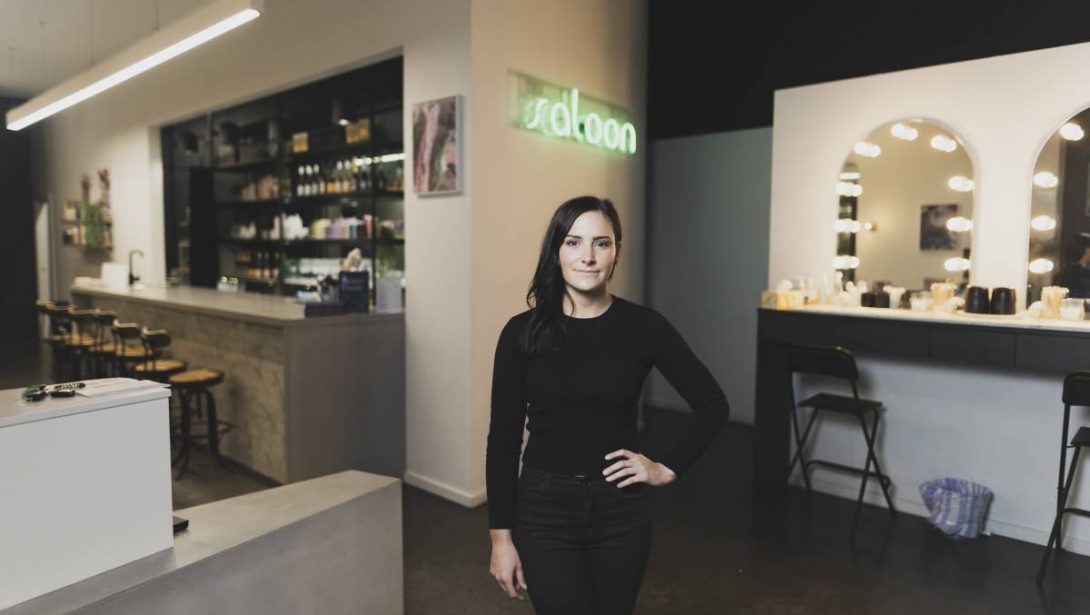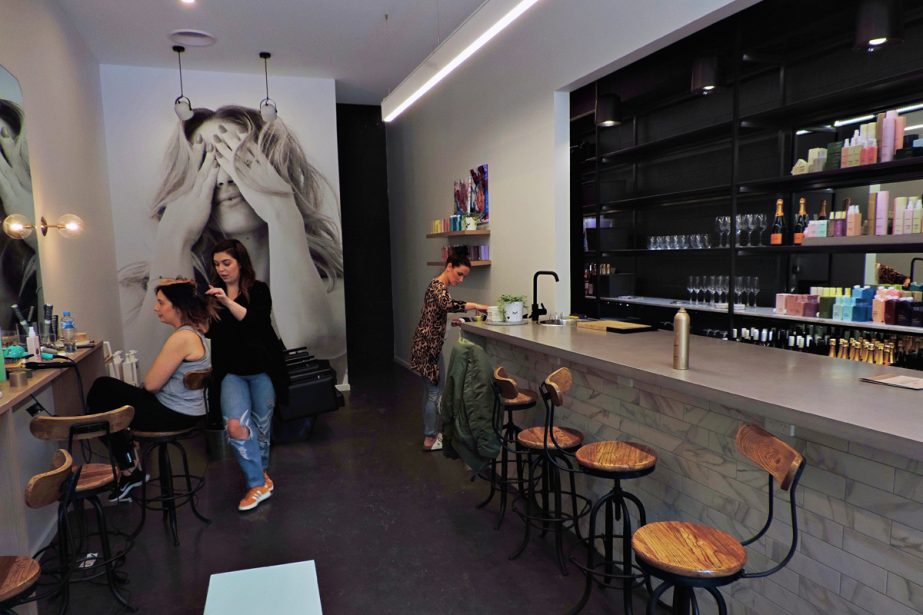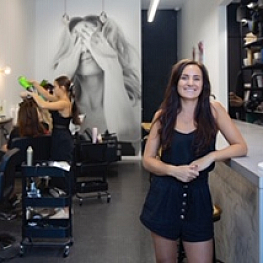 Congratulations Sarah Wright (Class of 2009) on the opening of your second salon – Saloon.
"Opening another salon was always something I envisioned for our brand. The demand has been here for a while, so when I was approached by the Canberra Airport Group with a proposal to open a salon in Constitution Place, I knew this was a fantastic opportunity for Saloon." she said.
"Constitution Place is going to be a hub of activity—it is close to so many other businesses so we can really cater to corporate clients who like to pop in on their lunch breaks. We will also be close to the Convention Centre and Canberra Theatre, which is perfect for clients getting ready for a night out at either of these venues."
Fitout is currently being completed for the new Saloon, but Sarah says they're not deviating from the winning formula her and her team have perfected over the past three and a half years.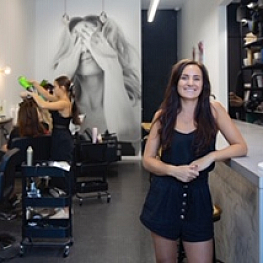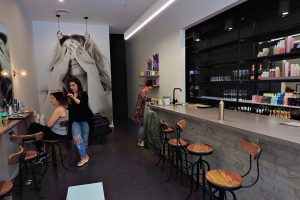 "The vibe will be very similar to our Braddon space—fun, inclusive and professional," says Sarah. "Over the last few years, we have created a space that caters to everyone—women and men of all ages."
However, she adds that the second Saloon will have "a bit of a new look" as well as slightly different hours, with the new salon open Monday to Friday, with more appointments before and after hours to cater to the precinct's busy clientele.
Naturally, Saloon will also have a licensed bar to complement their beauty services, which Sarah now sees as a signature part of their offering.
"Our clients love being able to have a glass of champagne while they are getting ready for an event, or even just having a glass of wine after work while they get their brows done," she says. "It's an excellent way for our clients to relax and enjoy the Saloon experience."
For Sarah, this new salon has been the bright spot on the horizon for her and her team.
"The last 12 months have been crazy with the pandemic. We were closed for two months, and we weren't sure whether if we would ever re-open," she explains. "Our team bounced back with a desire to be better than ever and committed to helping our clients feel and look their best."
"Our philosophy at Saloon is one where everyone feels welcome, and the new salon will continue that ethos, in a brand new sleek, beautiful space."
Content credit: Her Canberra