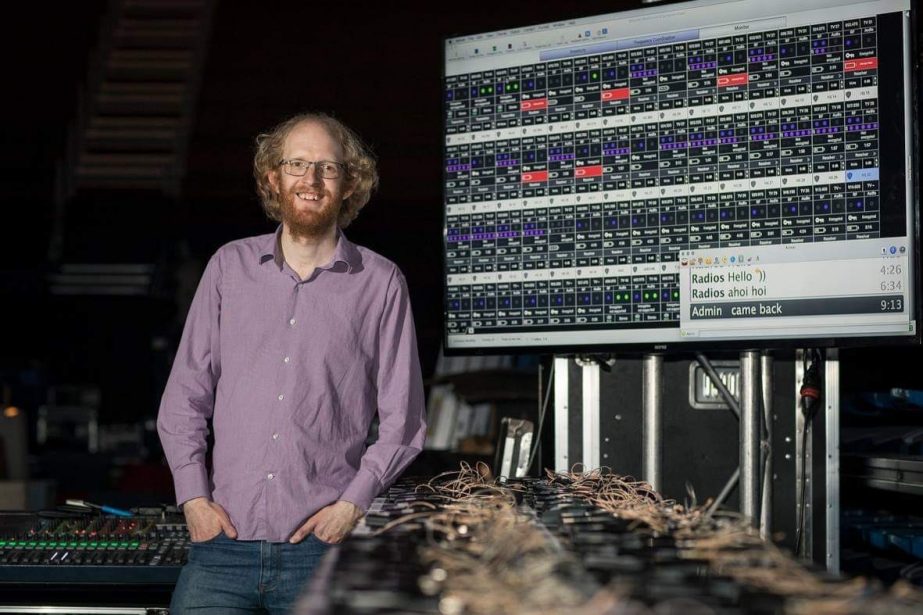 What does life look for you now?
I am currently living with my wife and 3 puppies in Queanbeyan. We welcomed our first daughter into the world in July 2017.
Immediately after leaving Radford I went to CIT (Bruce Campus) and studied to become a chef. I became a qualified chef and worked as one until 2009 when I decided a career change was needed. I took some time off work and then joined the public service. I have been working with the same agency for over 10 years.
Tell us what you are passionate about?
I am also a professional portrait / live music photographer. I have photographed bands such as Snow Patrol (In the UK), Evanescence, Def Leppard, Alice Cooper, Kate Miller-Heidke and many many others.
My photos have been used on posters for the recent 40th Anniversary tour of Icehouse and the 25th Anniversary tour of The Whitlams.
I am heavily involved in Pro/Am theatre (a love I found during my time at Radford). I have been involved in many productions (over 120 now) with highlights including; We Will Rock You, Phantom of the Opera, Wicked and Mary Poppins.
I also enjoy spending time with my wife and puppies, travelling, eating good food and renovating our 1926 weatherboard house.
When you were young, what were you hoping to be when you grew up?
To be honest, I didn't know what I wanted to do when I "grew up". There is nothing wrong with that and I don't think people ever fully grow up, which is all right by me.
What is your favourite Radford moment?
Year 9 Camp would be one of the highlights. Spending time with friends, challenging ourselves both physically and mentally was fantastic. Still love making scroggin from time to time.
Do you have a particular role model or inspirational figure from Radford or now?
I made friendships with many of my teachers during my time at Radford.
Mr H, Mr Gibson, My Leyshon and Mr Webster were three teachers I really respected and appreciated their guidance.
Did your further study or career go exactly as you'd planned?
I thought I would be a chef forever after leaving Radford. This was not to be the case.
There is nothing wrong with changing careers and changing your mind. Nothing is set in stone.
What advice do you have for current students?
School isn't the be all and end all. Life is such a long race and school is only a small part of it. You may not end up doing what you started out doing. Try your hardest, throw yourself completely into the things you enjoy and take full advantage of everything the school has to offer.