_related_users
H for History
H4H #17: Collegians on staff at Radford
Just some of the collegians who have returned to familiar territory to teach and work at Radford.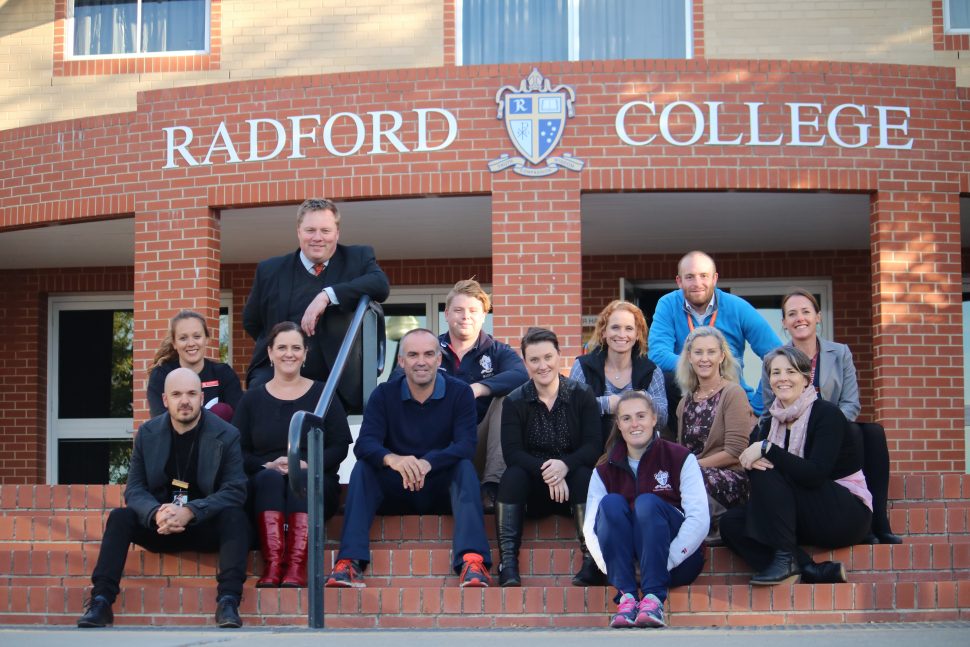 You might think I'm a crazy fool
I want to go back to school
Man it's safer in there
The world outside is so uncool
Jon and Vangelis, 'Back to School', 1981
While compiling lists for this history, I queried if one existed of former collegians who had returned and joined the staff. Unable to find one, I started asking questions inside and beyond the Radford walls. It seemed to be a positive sign that the list was indeed quite lengthy, despite very few former students initially thinking they'd actually return to the land of maroon blazers, scrumptious chunions, constant building construction and Year 9 Camp. And how weird was it for them to walk into the Staff Room?
Foundation student and current Director of Sport Brent Larkham (Class of 1989) admits, 'Some days I am still in shock that I am back here!'
Similarly, Maths teacher and Year 12 tutor Stuart Mitchell (Class of 2004) reveals that 'teaching was one of the last professions I would have ever considered as a student. I was materialistic and a career snob. University helped me to calm down a bit and consider the things that really mattered'.
Director of Movement Danielle White (Class of 1995) also echoes this sentiment: 'Not in a million years! Dance was always my passion and focus growing up. When I attended Radford, dance was almost unheard of, except for Dance Fest, which I participated in '94 and led in '95. Despite studying teaching, I never saw myself as a classroom teacher, as that would have required sitting still'.
Head of SOSE Alison Steven (Class of 1994) points out, 'I had been working in a bank for a couple of years before I realised that teaching was what I wanted to do. I was in Sydney when I commenced my teaching degree and it was great timing, and a bit of luck, that landed me at Radford five years ago'. For Sports Administration Assistant Dianne Wilson (Class of 2011) it was more conclusive: 'My mother recalls me telling former Head of Sport Simon Young that I wanted his job! I thought Mr Young was pretty cool and that all he did was play sport all day, but now realise there is a lot more to the job'.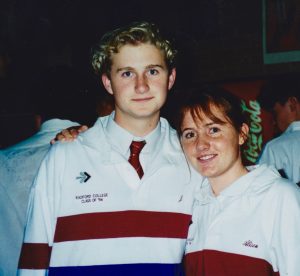 Luckily, some of the teaching staff saw and inspired collegians to consider joining the ranks. Director of Co-Curricular Dylan Mordike (Class of 1988), another foundation student, says, 'When I was in my senior years I had an inkling that I wanted to get into teaching but when I suggested as much to my Year 12 tutor, he laughed in my face. I sought advice from my maths teacher/Director of Studies, Molly Brownbill, and she encouraged me to pursue economics. Initially I followed this advice but quickly discovered that it was not for me. I listened more carefully to what my heart was telling me and the opportunity to pursue teaching and land my first job at Radford just fell into place'.
Psychology/Science/Geography teacher Sara Vassallo (Class of 2002) had a similar inkling: 'I certainly thought about being a teacher but never really expected to end up there. I do have a very clear memory of my Year 9 English teacher telling me I'd make a good teacher after a presentation I did for an assessment'.
Kindergarten teacher Nadia Sullivan (Class of 1991) recalls, 'When I was at Radford I always knew that I wanted to be an
early childhood teacher. When I was here over 25 years ago, there was not an ELC or Junior School. I was very excited when it opened so that my children could also attend Radford. I never imagined that I would be back here teaching'.
English teacher Ailsa Mackerras (Class of 1997) felt returning as a teacher wasn't beyond the realms of possibility. 'I loved my time at Radford,' she reflects, 'and even though I tried studying for two other careers, I think deep down I always knew I wanted to be a teacher. Such was my respect for the teachers I had, when I was about to take the plunge into education I came back and had lovely chats to Pat Craddock and Helen Rasmussen who both gave me great advice. I ended up teaching in Sydney for 12 years and when it was time to move back to Canberra, I was excited at the prospect of applying for a job here'.
Highlights whilst being a former student are many and varied. Director of Strings and Acting Head of Co-curricular Music Kirsten Knight (Class of 1996) fondly remembers 'Mrs Chris Smith's supportive guidance as a music teacher and mentor, which I still enjoy to this day'. Music must have been in her soul as she also recollects 'singing Midnight Oil songs with Mr H and Mr Craddock during tutor period in Year 10'. Some things never change, do they?
Sara Vassallo recalls Year 9 Camp ('it is still a topic of conversation when I catch up with friends from school'), winning a petition to allow girls to wear pants as part of our formal uniform, dodging teachers who were on uniform duty at the mall, and the creative interpretation of dress code for her Year 10 semi-formal. 'But I think above anything it was the sense of community, as corny as this is to say! We had the sense that we were part of something a little rebellious. Yes, we were a private school, but we weren't exclusive like the others. Yes, there was a focus on gaining good marks – but I think the idea of learning was more important than that final number. It honestly felt like the staff were on our side and interested to teach us how to get the most out of the system – or even be empowered to change the system – rather than just enforcing the status quo'.
That sense of community is also shared by Collegians' Communications Assistant, Claire Osborne (Class of 1999): 'I loved the feeling of being part of a community and to this day I still love that. Perhaps that is why I am back. I still surround myself with friends I met at school, including my husband!'
Director of Outside School Hours Care Heidi Norton (Class of 1992) similarly enjoyed watching the school and the community continue to grow. 'I remember the great camaraderie that the students had, yummy chunions from the canteen, playing cards during our free periods, the sound of Mr Leyshon yelling at someone and nearly missing out on our Year 12 formal because the Chaplain's lectern was stolen'.
Stuart Mitchell also loved 'the canteen's delicacy: the chunion. The chunion was half a long bread roll, tomato sauce, ham and cheese, melted. Nothing beats it for recess midwinter'.
And now, being an adult staff member, feelings for the school appear to be similarly warm amongst these collegians. As Nadia Sullivan points out: 'The highlight for me is that I have been a student here, then a parent at the school and now a staff member. I feel so lucky to be able to work at the same school that my children attend. I love coming to school every day'.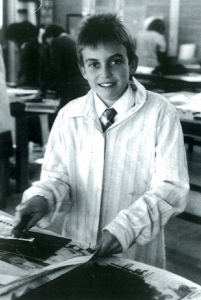 Brent Larkham agrees: 'I have always wanted my kids to come here and they were enrolled since birth … I've only been here a year, but I thought Foundation Day 2017 really bought back some great memories as it was a wonderful day: the festival atmosphere and then the performances/music put on by the students in the hall at the end of the day was very impressive'.
Sara Vassallo concurs: 'My first Foundation Day as a staff member was definitely an everything-and-nothing-has-changed moment'.
This is reinforced by Dianne Wilson: 'I enjoy the carnivals, seeing the students enjoy themselves and knowing I played a part in making that happen. I think my favourite is Foundation Day'.
And lastly, Ailsa Mackerras: 'I've loved reliving certain things as a staff member because it gets me all nostalgic about my school days – Foundation Day and cross country as a couple of examples'.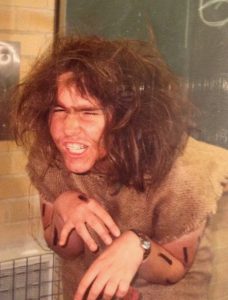 Meanwhile, Dylan Mordike has become a regular and reliable participant in the school's camp program: 'The pinnacle of this experience would have to be the Year 7 Camps that we ran at Illaroo Farm on the Shoalhaven River. It was back in the days when we ran the activities and did not need to rely on the expertise of another organisation. It was hard work, but those camps were special. I will always treasure the moments we shared as a staff'.
Alison Steven identifies 'getting to know the students outside of the classroom, through events like Dirrum Dirrum, L'Arche Disco and the USA SOSE tour, is a pleasure as you witness their many talents, openness and compassion'.
For Danielle White, 'Watching kids develop a love of dance and freedom of expression through movement never gets old. I am so happy to see dance embedded as part of everyday life at Radford, as that was the one thing missing for me when I was a student'.
Stuart Mitchell triumphantly recalls his first ANU Maths Day in 2016: 'We took two teams of 5 … with the best talent the year group had to offer. They didn't disappoint. I've never been more proud of my students as when I watched them walk across the stage at the end of the day to receive the 1st Place trophy and their individual prizes'.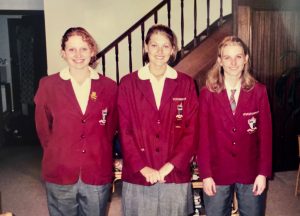 Claire Osborne, presently studying a Masters of Teaching, feels her personal highlight in being a staff member 'has been seeing the dedication of so many staff. I have been inspired by the passion and drive shown by teachers as they get to know the students and to help make them become resilient and as compassionate as they can'.
In conclusion, Dylan Mordike shares with us a memory of 'an assembly in the quad in front of the library, leading up to the first school fete when, in what was a wet, squally week, Father Simon proclaimed that the weather for the fete would be good as he had sorted it out 'upstairs'. It was a beautiful sunny day. We didn't have a hall to have assemblies in back then and I think that in my entire time as a student we only had about four cancelled due to weather'.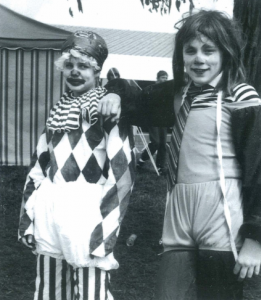 It would appear that just like the skies on most fete days, we've been blessed in so many ways. But no more so than in the quality of people who have decided to return for a few more strolls along the corridors of their youth, to inspire, in turn, the youth of tomorrow.
___________________________
Other past collegians on staff have included: Cait Amosa, Crawford Anderson, Nicole Bell, Liam Braithwaite, Greg Buffington, Lachlan Coventry, Seb Cox, Tina Crane, Viki Doumos, Nerida Dyne, James Graham, Gwilym Lucas, Ailsa Mackerras, Ben Marston, Kirsty McLaren, Raiph McPherson, Stuart Mitchell, Scott Pearsall, Maddie Shevlin, Alex Slater, Roslyn Stricker, Claire Taylor, Katie Taylor, Ben Waters, Georgia Weymss, Maria Whiting, Elise Woodman and Jenny Wright.