_related_users
News
Meet Andrew Rusby (Class of 2018)
After graduating from Radford in 2018, Andrew Rushby embarked on an extraordinary journey.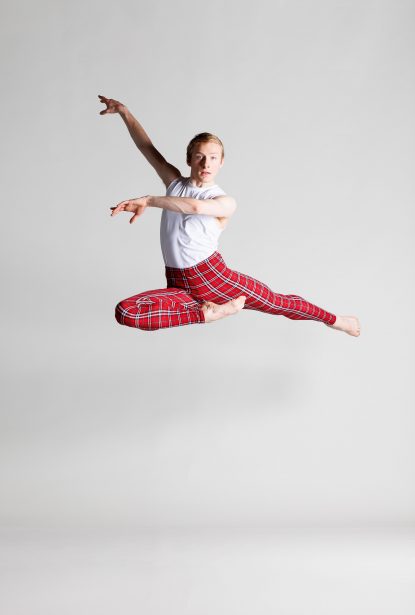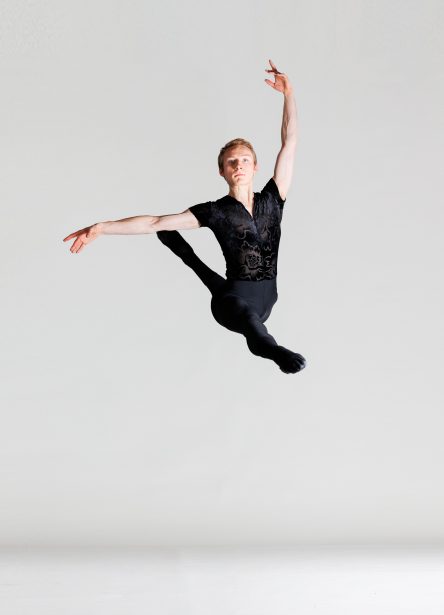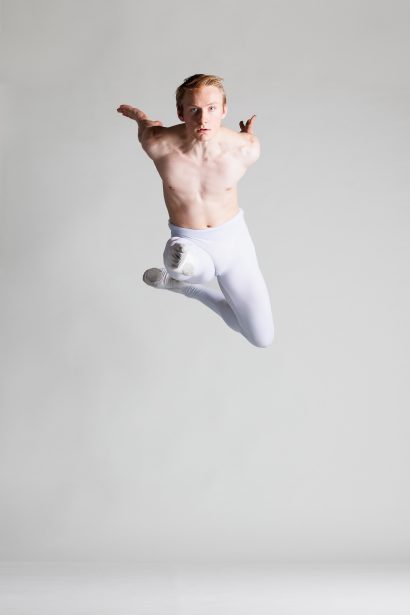 After graduating from Radford in 2018, Andrew Rushby embarked on an extraordinary journey. He moved to Wellington in the following January to train at the prestigious New Zealand School of Dance, setting the stage for his career as a professional dancer. However, while freelancing in New Zealand, Andrew realised his heart longed for the stability of a company contract. Determined to make his dreams come true, he packed his bags, bought a ticket to Europe, and began approaching companies. Fast forward to 2023, and Andrew's dedication has paid off. He has been accepted to dance professionally for the Ballet of the State Opera in Banská Bystrica, Slovakia. His contract runs until the end of 2024, but Andrew is already hoping to extend his stay.
How did you find training at the New Zealand School of Dance? Has it prepared you for your journey to Slovakia?
It definitely prepared me for the intensity of the dance industry. It took time for me to realise the importance of being forthcoming, seizing every opportunity, being patient and perseverant, and setting aside my personal insecurities to just throw caution to the wind. Moving to New Zealand straight after school also made my move to Slovakia much less daunting.
What inspired you to pursue ballet professionally, and how did Radford prepare you?
Throughout my schooling I was always very indecisive about what I wanted to pursue career-wise. I had felt it important to maintain good marks at school and strive to achieve an ATAR that would allow me a decent amount of flexibility in terms of pathways. I knew it was important not to place all of my eggs in one basket, so to speak. I had been learning ballet since I was eight years old at the Classical Ballet Centre Canberra, and in my later high school years, Radford was supportive in accommodating my heavy co-curricular training schedule. In my senior years at school, I found myself at somewhat of a fork in the road – either I went to university or continued to pursue dancing. After discussing the matter extensively with my family and ballet teacher, Miss Lorraine Bennett, I came to the conclusion that there was plenty of time for academia later on in life, but my dance career had an expiration date. The last thing I would want is to later regret not seeing how far I could have taken my dancing, and I am very thankful for the decision I made back in Year 12.
Congratulations on being accepted into the Slovakian ballet. Did you have to travel to Slovakia to audition?
I am very excited to now be dancing with the Ballet of the State Opera in Banská Bystrica, Slovakia. Whilst it is a fairly small town and company, moving here and living in a new culture is an invaluable life experience, and getting that first company contract is by far the hardest step in any dancer's career. At the start of this year, I had been out of formal training for a year and working as a freelance artist in Wellington. I was lucky to pick up work performing in ballet school productions in towns around New Zealand, working with small dance collectives, and even doing some work as an extra in the television industry. Freelance work is invaluable, but as a career it can be difficult with respect to sustainability. I had to balance training and gigs with hospitality work to make ends meet and support myself. My goal had always been to join a ballet company, and with guidance from my mentors in Canberra and Wellington, I decided that the best way to break into the industry was to pack a bag, send out my CV, and book a flight to Europe. I had little planned for my arrival but searched online for any companies that were on the lookout for new dancers. Incidentally, my Mother stumbled across this company's audition notice when doing some research and about a month into my trip, I took a train from Vienna via Bratislava to this small town in Slovakia to audition.
When did you find out you'd been accepted, and what did it mean to you?
I actually found out the day after my audition, which was very exciting. It was a relief to know that all of my hard work and the endless support from my parents and others had finally come to fruition. I was thrilled that I was finally back on track to beginning my professional career as a dancer. It is still surreal to think that dancing on stage and doing what I am most passionate about every day is now actually my full-time job.
What does a week in your life look like?
Life at the company can vary week to week depending on what performances we have upcoming. Generally speaking, however, we will always start our workday with ballet class/training in the mornings, followed be some rehearsals, and then often more rehearsals in the afternoon. The organisation puts on shows at least weekly, and depending on our casting in those shows, we will also have on-stage rehearsals and performances throughout the week in the evenings. Outside of our formal schedule, it is expected that we revise choreography, strengthen, stretch, recover, and train further.
What advice would you give young people wanting to pursue dance professionally?
The industry is certainly very daunting and competitive, but my best advice would be to maintain the tenacity to keep pushing for that first contract. As with any career, don't expect your pathway to be identical to your peers'. It took me years to realise it was okay to focus just on myself, and to not always be thinking about where I sat in relation to others. It can also be extremely tough to keep motivated, especially when it seems like there is little waiting for you imminently on the horizon, but keep working and putting yourself out there. Most importantly, be open-minded and seize every opportunity that comes your way. You never know where it might lead you.