_related_users
News
Let's get to know Jaime Gulson – 2020 Collegian Captain
The role of a Collegian Captain is to act as the conduit between the Collegians Association and the Year 12 students.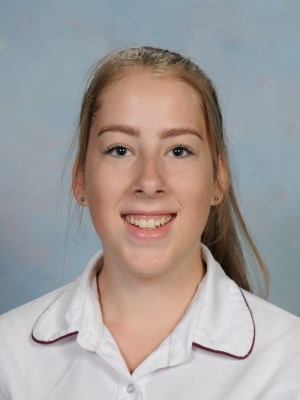 Last week we introduced William Vines as one of the Collegian Captains representing the Radford Collegians Association this year.
We are equally excited to introduce Jaime Gulson. Jaime has been with Radford since Pre-K, she looks forward to continue to build on the relationships that she has developed over the years following the end of her school life at Radford.
Both Jaime and William will assist the Radford Collegians Association on various initiatives to promote the development and engagement between our current Collegians and that of our future Collegians.
Let's get to know a little bit about Jaime Gulson
What's the biggest lesson you've learned?
Failure is not the opposite of success
actions are more important than intellect
actions speak louder than words
there is no substitute for hard work
you cannot please everyone at the same time so do not waste time trying.
What is one of your worst habits? 
Procrastination
If you could spend one week with a person you admire, who would it be – why? 
I would spend the week with Emma Watson because she is my favourite actress and she has always inspired me through her work as a Good will activist. Especially the heforshe movement she established through the UN.
Where do you see yourself in 5 years' time?
Ideally in 5 years I will have graduated ADFA and I will be working as a Welfare Officer in the Navy.