_related_users
H for History
H4H # 28: Pat "Crash" Craddock
It is rare to talk with collegians of the 90s and the first decade of the new millennium without them asking how Pat "Crash" Craddock might be fairing.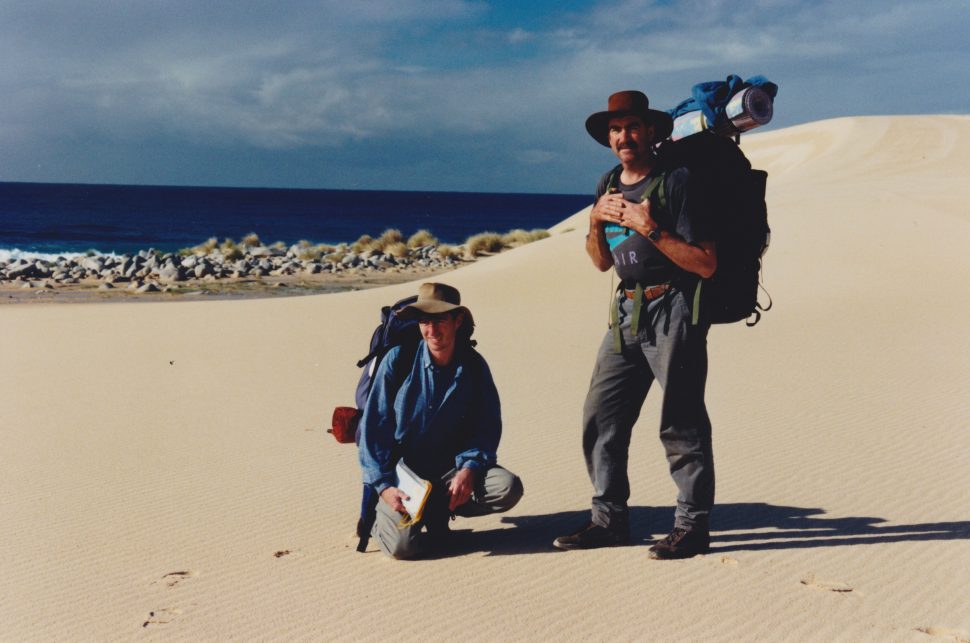 It is rare to talk with collegians of the 90s and the first decade of the new millennium without them asking how Pat "Crash" Craddock might be fairing. A popular, charismatic and unforgettable teacher at the College between 1992 and 2005, Crash continued to work part-time before moving to Sydney in 2013. He currently resides and teaches senior school English at Newington College under former Radford Principal, David Mulford, who succinctly describes him as "a quirky, talented, dedicated, passionate and natural educator."
"Can't believe 1992 is so long ago – I'm still wondering what I'll do when I grow up," texts Crash as we try to work out which Surry Hills café we will catch up in. Certainly, both of our formative teaching years happened around the same time at Radford College. We were two young educators, somewhat green to the profession, slowly learning the ropes and developing what could dubiously be referred to as our classroom 'styles'.
"Maybe every new teacher feels like this, but it was well into 1996 – my fifth year – that I stopped waiting to be found out as a fraud. Up until that time I just walked around in awe that I was a part of it. It seemed so slick and so professional," Crash recounts.
There was definitely nothing fraudulent about Crash's commitment. In his twenties, he admits to giving 100% of his energy "because it was just so much fun." During this time at Radford he taught Religious Education, History, English and Media Studies. As former Deputy Principal John Leyshon recalls: "He coached hockey for a year, but when the Outdoor Activities Group was formed in 1993, he became heavily involved in that enterprise and helped to build it to its current profile. He also coordinated Year 9 Camp for a number of years. Pat was appointed Year 8 Coordinator in 1998 and held a Year Coordinator's position (now called Head of Year) within the High School until resigning from full-time teaching in 2005."
Crash was also a passionate, headband-wearing MIC of Karri House throughout his time at Radford. He did remove this headband when he served on the College Board as the Staff Nominee for 2003/4.
"Pat earned an enviable reputation as a classroom teacher and outdoor adventure leader," continues John Leyshon, "but it was his pastoral care roles in general, and role as Year Coordinator in particular, that were his main claims to fame. So much so, that many Year Coordinators who were appointed after him modelled a good deal of what they did on Pat Craddock."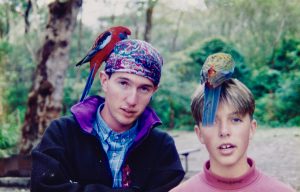 I asked Crash about his Year-Coordination – or being a "YCO" as they were known back then – and his memories of each year-group of nearly two hundred students he shared stories, his original perspectives and impeccable music tastes with. "I remember each one of them quite specifically. Each one had its own character," he emphasises. "When you're a year coordinator, the pastoral demand overshadows everything. You don't spend any time with your colleagues, because there's always a student who needs something or a parent who needs to be spoken to. So, after being a year coordinator, you become a little more serious and deliberate about the teaching practice. Ironically, as a casual, I felt much more a part of the English Department. That's quite a nice difference too."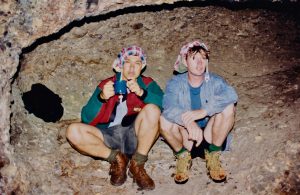 What subject has he most enjoyed teaching? "In a sense the content is irrelevant. I find myself referring to stuff we used to do in Year 9 with Robert Frost. I've got a video we of the entire history of the American Revolution – starring random kids and Quentin Webster (former teacher and inaugural Cocurricular Coordinator) because he happened to be at school on a Saturday. I really enjoyed English at the Year 12 level so I remember in one unit teaching Truman Capote's In Cold Blood and comparing that with two of the film versions. And Hamlet and Macbeth of course – I'm still teaching those 215 years later. You never get sick of teaching Shakespeare."
Of course, most of us remember Crash's indefatigable contribution to Outdoor Education through trips to places such as The Budawangs (on multiple occasions), Pigeon-House Mountain, The Warrumbungles, Jervis Bay, Orroral Valley, Wee Jaspar Caves, canoeing down the Clyde, Central Australia and Fraser Island, to name but a few, and bus trips with acts as diverse as ABBA, Nick Cave, Jonathan Richman, Shania Twain to Midnight Oil blaring from the sole tape deck – or the CD stacker after it had been invented. "Often it was just sitting in the bus on the trip and the stupidity that comes from being in a confined space for a few hours that were the best part."Like many collegians, Crash also speaks warmly about the Radford connection "which seems to be much more of a force than many other schools." While recognising it as a potentially cheesy word, he speaks of the idea of family: "Everyone was sort of equally part of this thing. There were no barriers between anyone. You could debrief the Geelong Cats game with Helen Swarbrick in the bookroom, then debrief the same game with Graeme Wigg in the staff room in the same free period".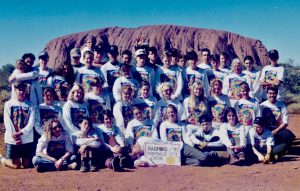 "I enjoyed doing what I was doing hopefully as much as the students enjoyed being in the class or being in the year group or being on a trip or whatever. I wasn't feigning anything. That's part of the reason I opted to semi-retire after really only teaching for fifteen years, because I was not interested in doing anything half-heartedly."
For most of us who had the privilege of being taught, advised, led, encouraged, nudged, inspired or sung to by Pat "Crash" Craddock in that decade and a half, our heads and hearts have been enhanced for being in his often-quirky orbit.
And none of us could ever imagine him approaching anything in this life even remotely half-heartedly.