Events
Save the Date – Dirrum Festival 2021 – 6th and 7th August 2021
August
06
04:30pm – 08:30pm
Boiler House, Lecture Theatre, University of Canberra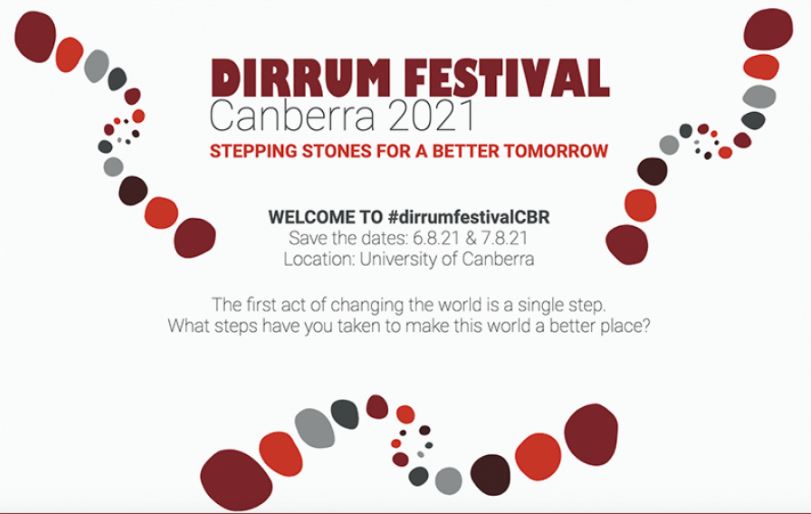 Dirrum Festival 2021 Directors:
Georgia Bartlett, Jo Brinkley, Cameron Colvin, Dinu Ranatunga and David Stocks (Class of 2021)
The annual Dirrum Festival is back, and fast approaching!
#dirrumfestival is an artefact of Dirrum Dirrum, a movement encouraging young people's engagement in service to the common good. This year's theme is 'stepping stones for a better tomorrow'.
Throughout the world, we are faced with a raging torrent of extraordinary challenges. In the face of a multitude of global problems, finding a path across the river may appear impossible. But the first act of changing the world is a single step. Dirrum Festival Canberra 2021 aims to cultivate the search for, and creation of, stepping stones to connect, inspire and lead one another towards the common good.
The festival will be held at the University of Canberra's Boiler House Lecture Theatre on the evenings of Friday 6th and Saturday 7th August.
A wide range of inspirational speakers will be taking part including:
There will be bountiful entertainment, including dance performances and live music, a variety of stalls, as well as food and beverages for sale from local businesses.
Bring your friends and family along to the 2021 Dirrum Festival. You won't want to miss it! Tickets available soon.
Follow our progress and receive regular updates:
Instagram @dirrumfestival and @dirrumchallenge
Website https://www.dirrumfestival.org/cbr21