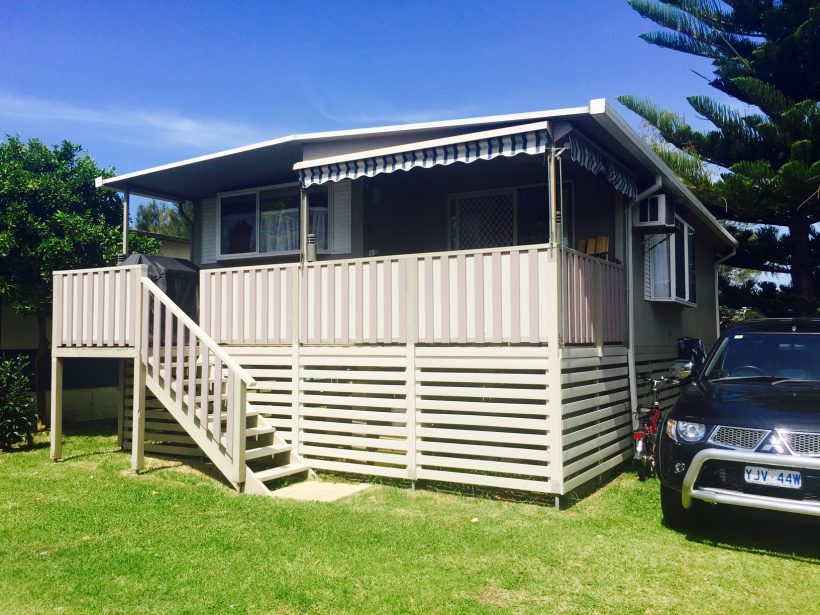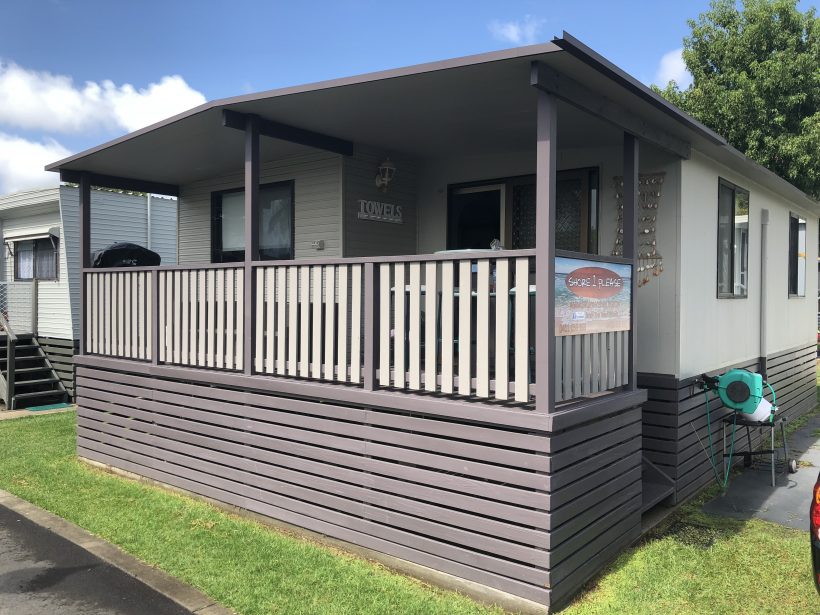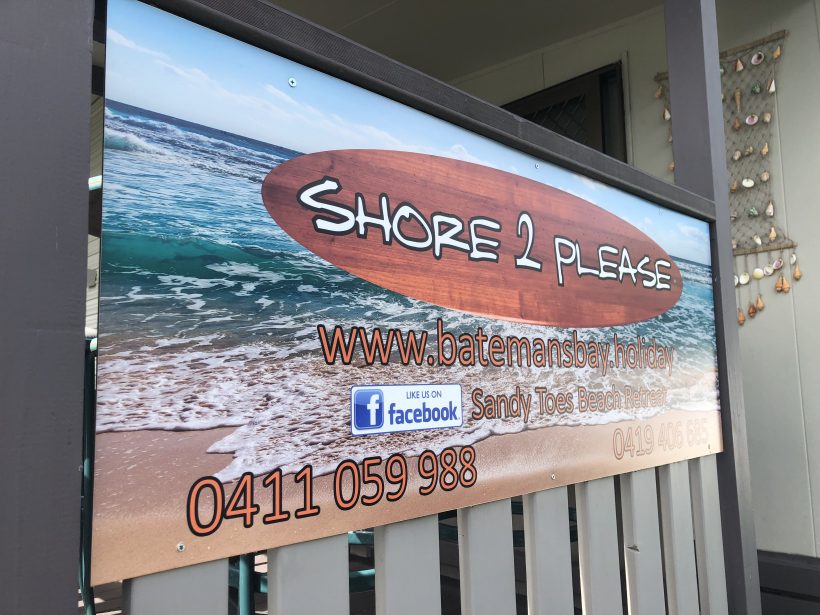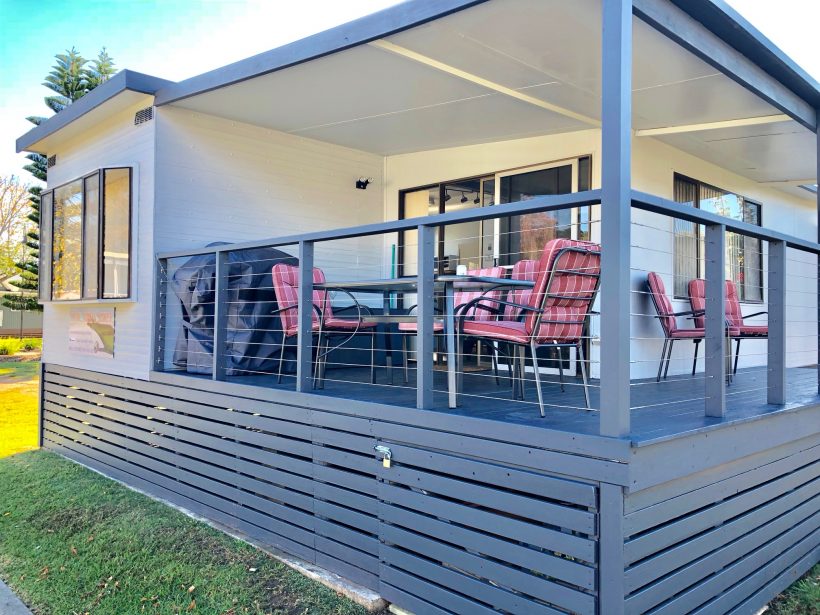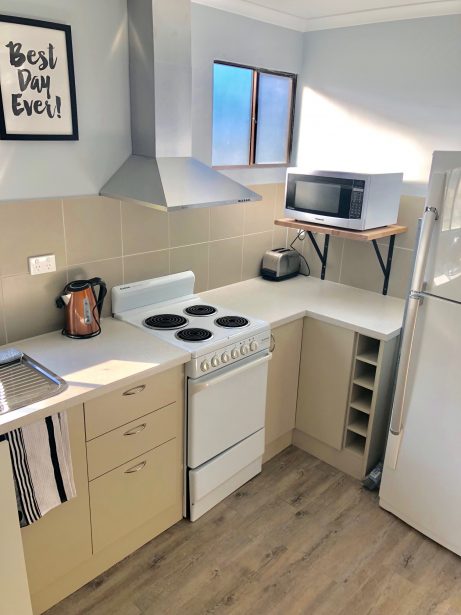 Sandy Toes Beach Retreat has your choice of 3 cabins to choose from affectionately know as Sandy Toes, Shore2Please and our newest cabin Hook, Wine & Sinker.
Located within the award winning Big 4 Beach Resort Batehaven, these cabins and park are a great place for that coastal getaway.
Each cabin is fully furnished and fully equipped and has been put together with comfort and convenience in mind to ensure your next break is a relaxing one. They offer a main room, second room and sofa beds in the lounge room so can accommodate up to 7 people. Not a problem if you are having a large family gathering as we do group bookings for all 3 cabins.
The kitchens are well equipped with all the cooking utensils you would need to self cater or you can go and enjoy the two camp kitchens within the Big 4 park. Each cabin has a four burner bbq for your to use on the front decks to be able to cook up a feast for the whole family.