Events
RADFORD COLLEGE WELCOME BACK FUNCTION – 30 YEARS, 20 YEARS AND 10 YEAR CELEBRATIONS
September
18
04:00pm – 06:00pm
Radford College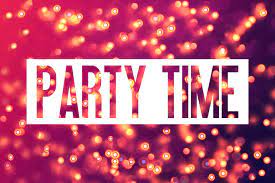 Each year Radford College helps promote the 10, 20 and 30 Year Reunions for former students, held annually on the third Saturday in September.    
The Radford Collegians Association will host a Welcome Back Function on the Saturday 18 September between 4pm and 6pm on the College grounds. 
This FREE function is open to all reunion participants and their families.  
After events are organised by the Year Group Ambassador directly. 
This year the Radford Collegians Association will be hosting and celebrating the milestones for the following classes:
Class of 1990 and 1991
Class of 2000 and 2001
Class of 2010 and 2011
If you are interested in attending the Welcome Back function and providing your Year Ambassador with your contact details, please register your details here
Further details of this event and year group after events will be shared in the Collegians Newsletters and Radford Collegians Facebook and Instagram pages.
Questions regarding this event can be emailed to collegians@radford.act.edu.au