Events
Collegians Christmas Drinks
November
23
06:00pm – 08:00pm
Collegians Centre, Radford College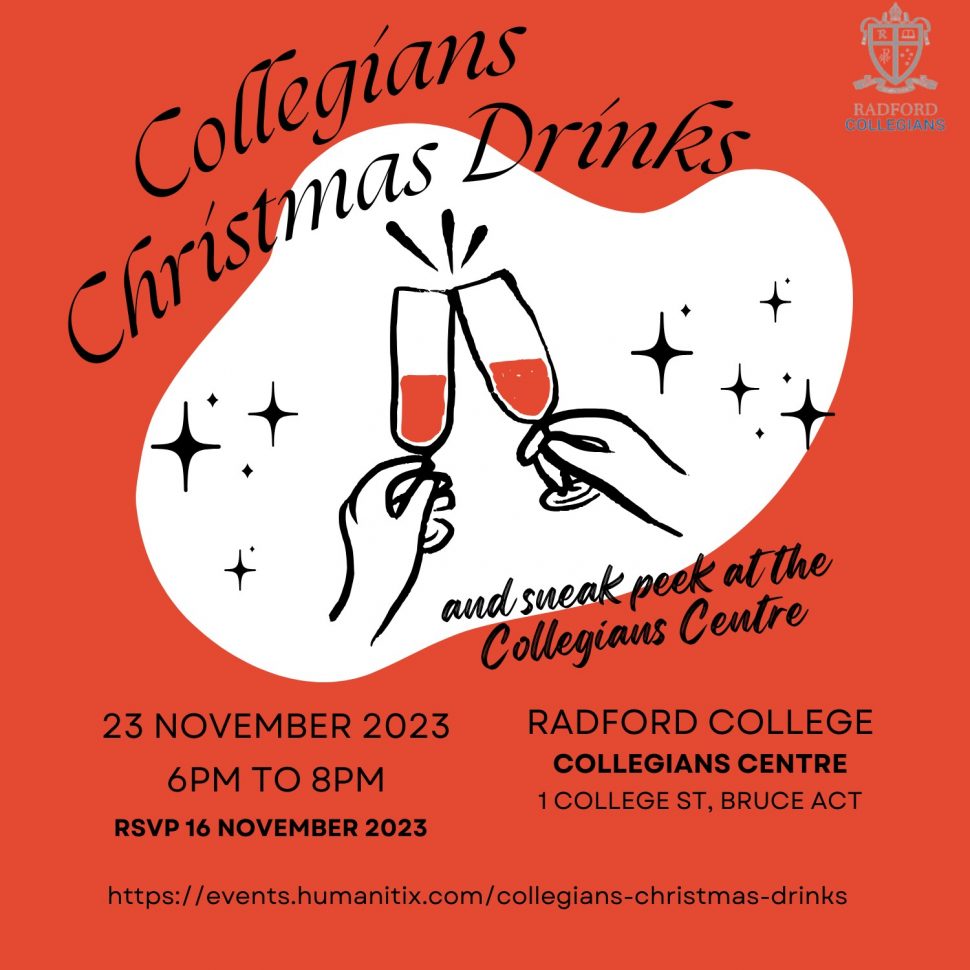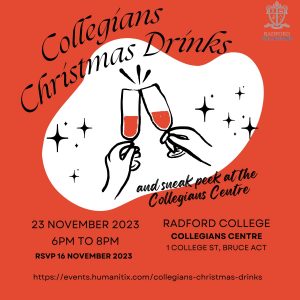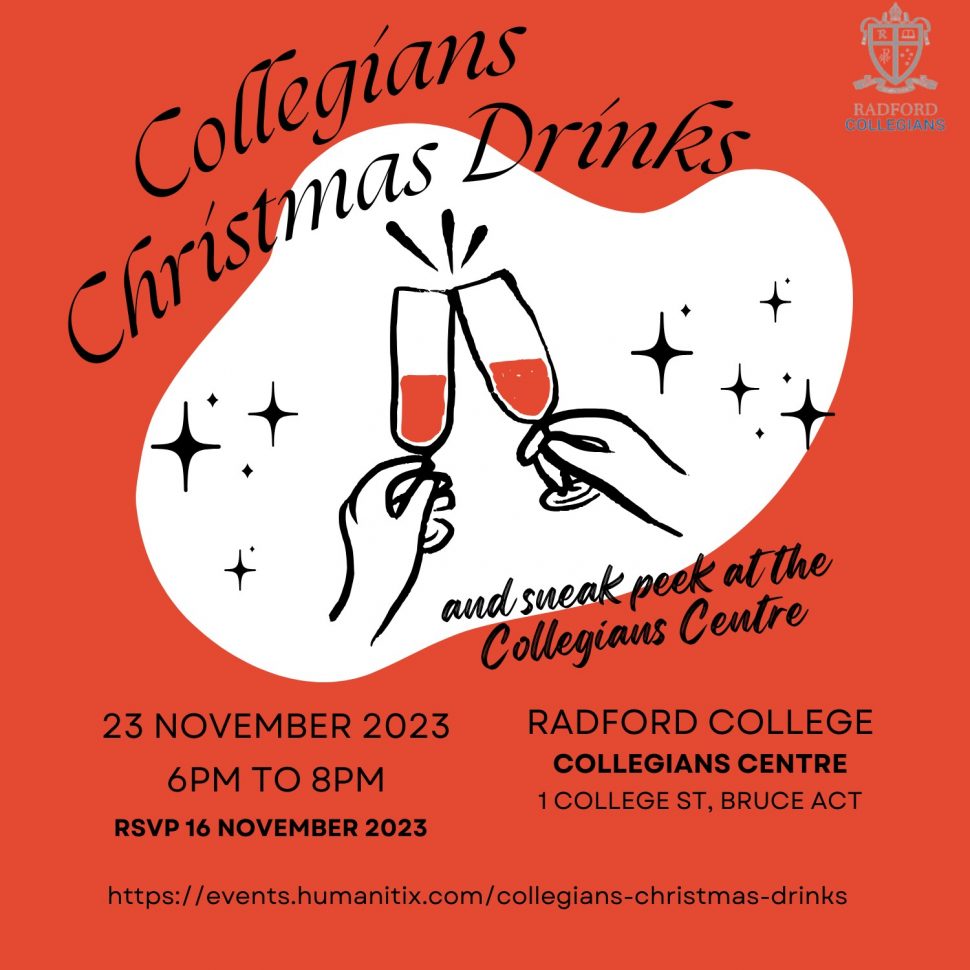 We warmly invite you our Collegians to your Collegians Centre for social drinks and evening snacks.
This is your opportunity to have a sneak peek of the space before it is opened to the community at Foundation Day in 2024. Next year Radford College celebrates 40 years of learning – 1984 to 2024.
Tickets are free and your family is welcome to attend. Secure your tickets here
The evening will be filled with live music and lucky door prizes.
Remember to bring your business card or a name tag will be created for you to enter the lucky door prize. 

A connected community is a strong community.