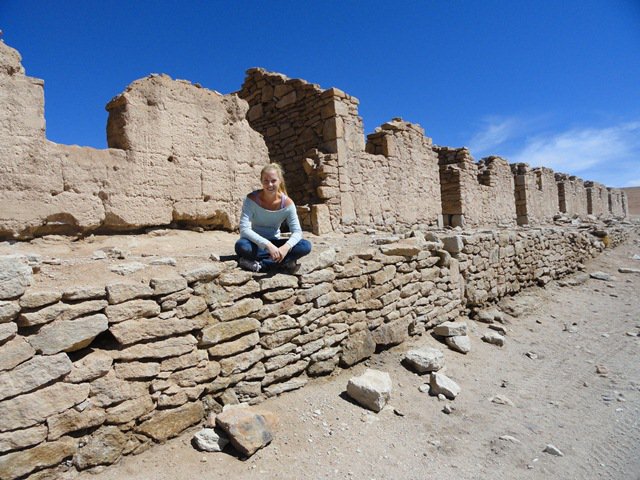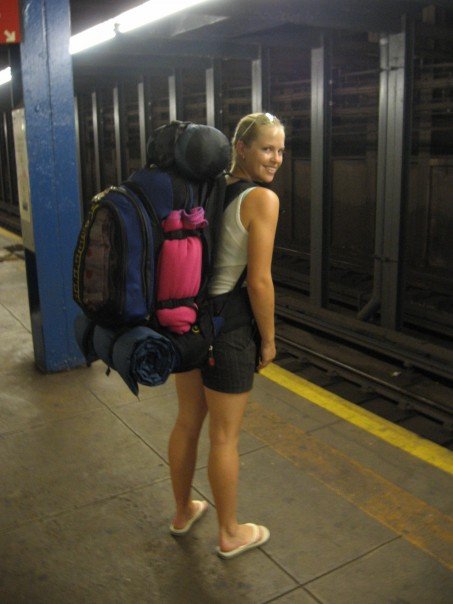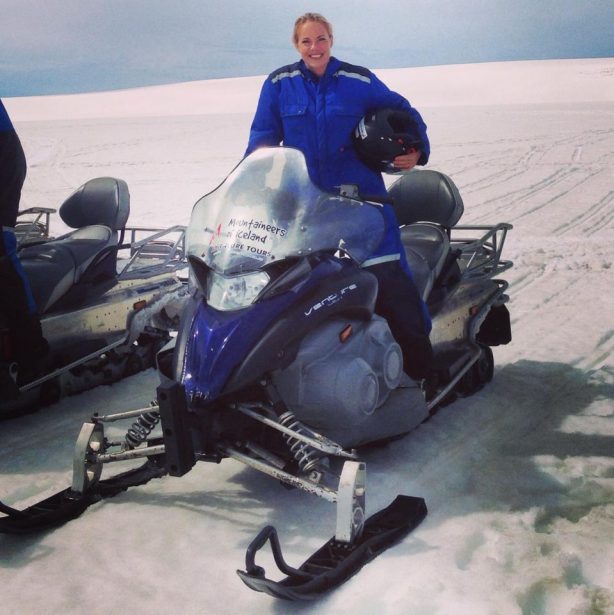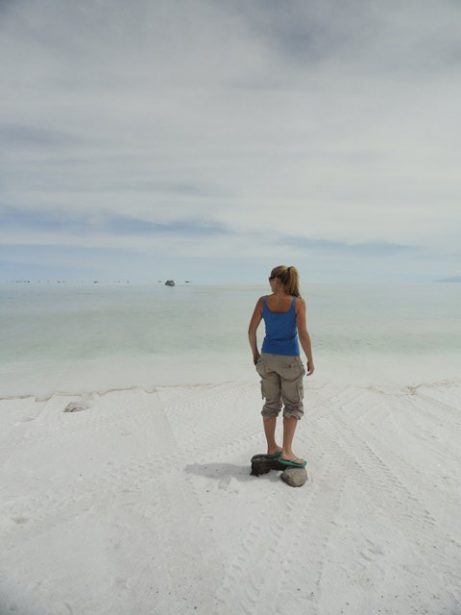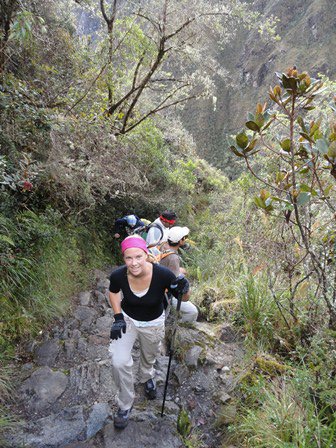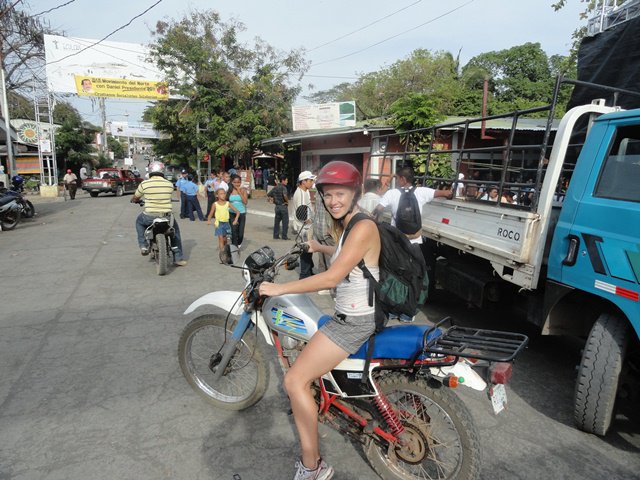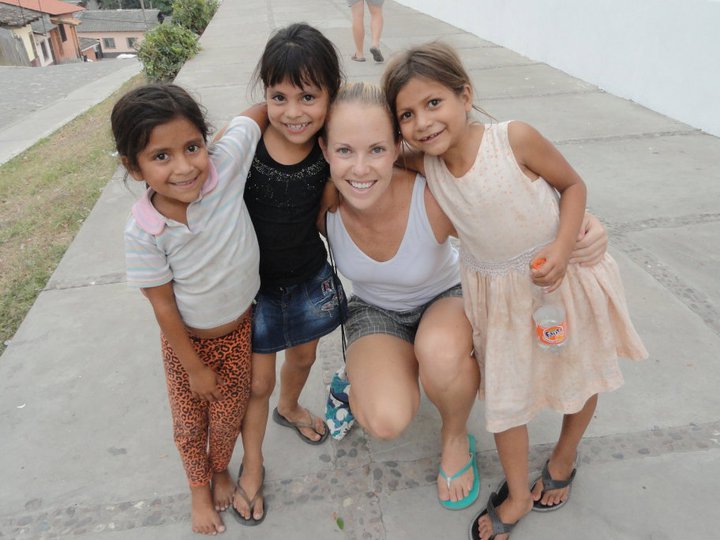 What does life look for you now?
Since graduating from Radford in '99, I have lived in Wollongong, Sydney, London, Spain, New York and now San Diego, and have travelled to 54 countries around the world.
I studied a Masters of Journalism and a bachelors degree in Marketing and Communications after high school, and worked in media and public relations for over a decade before I decided to make a complete career change about five years ago, while I was living in New York, to work in sports management.
I currently live in southern California and work as the Managing Partner & Squash Professional at San Diego Squash. I own the sports club, run the facility, and compete and coach squash and fitness full time.
I'm currently in the process of writing a book, and also still actively write articles for a number of sports publications to keep up with my passion for writing and journalism.
Tell us what you are passionate about?
A lifelong passion of mine has been sociocultural anthropology and immersive travel. I've always loved long term grassroots travel, to explore and learn about the world's human cultures, societies, and the ever changing global social, economic and political situations. Throughout my 20s I independently backpacked through 54 countries around the world, and continue to travel regularly whenever I get the chance. At home in my spare time my hobbies include squash, golf, beach volleyball, tennis, running, hiking and reading. I am also extremely passionate about live music, and regularly go all sorts of live concerts and music festivals.
What is your favourite Radford moment?
Meeting Claire Gibbons (now Osborne) on my first day at a new school was probably one of the best things that ever happened to me, as that day began what has now been a twenty (!!) year friendship. It was very daunting to be starting a new school at the beginning of year eleven, but as I arrived at the orientation week with my mum Claire came bouncing over with a huge smile on her face and said "Welcome to Radford! Let me show you around!". I couldn't have asked for a warmer, more friendly and welcoming person to approach me that day…and from that moment on she has been one of my best friends, right through to today.
Not really a favourite 'moment', but another thing I also always loved at Radford was Media Studies classes with Mr Craddock. The things we used to learn from 'Crash' back then seem so primitive now – the tedious ways we had to film and edit movies took forever, compared to the ease of digital filming and editing these days. But I'm so glad I got to learn that way! We used to lug these huge cameras home with us on weekends for group assignments, and spend days and days in the dark little editing room the following week manually editing hours of footage on VHS tapes. What literally took us days then can be done in a couple of hours - or less - these days! And I wouldn't change a thing - learning that way showed us the detailed background mechanics of filming and editing that can be lost today, now that everything is so automated. That class definitely helped cement my interest in working in the media industry...so much so that I went on to study Journalism and work for Network Ten Television and the ABC!
Do you have a particular role model or inspirational figure from Radford or now?
My role models and inspirational figures aren't necessarily iconic people or big names – they are the people that have helped me along the way…mentors and supporters. I have been lucky to have some incredible people in my life who have truly believed in me and have been willing to teach me, help me, and give advice on my journey. There's no way I could've done half the things I've had the opportunity to do without them, and I am careful to never forget that.
Certainly some of the Radford teachers would be included in that - in particular, I remember gaining a lot of valuable knowledge and support from Mrs Richmond. I always really loved her business and legal studies classes, and she certainly stands out to me as someone who was a real role model and support for me while I was at Radford.
How easy was it to decide what to do in life?
I always had an interest in working in the media, so that wasn't too difficult. I started working casually at ABC Radio while I was studying my undergrad degree to get more experience in the media industry, and within six months was offered a full time role as a the Producer and Field Reporter. I stayed with the ABC for over three years, working full time on breakfast radio while studying my Masters of Journalism part time.
After leaving the ABC to head overseas, I worked as a Media Researcher for Havas Media in London, then as the National Marketing Manager at Special Olympics Australia, the International Media Manager for the University of Sydney, and later as a Senior Media Advisor for the NSW Health Department…before moving to America to work as the Director of Media and Public Relations at US Squash.
I've always loved learning, which is a big reason why I love travelling so much…getting to experience and understand new cultures. So during the later years of high school and university I spent a lot of my own time doing internships and work experience to learn more about the industry. I worked in the marketing department at the ACT Bureau of Sports and Recreation and the news department at Win TV. Creating those experiences really helped me decide what to do in life. I got to learn about a range of work environments and find out exactly what I did and didn't enjoy, discover areas I wouldn't have known or considered otherwise, and meet people who could teach me more about each career.
After over a decade working in media and PR, I never expected that I would end up making a complete career change to work in the sport I loved! I had played squash since I was 10 years old, but hadn't considered it possible as a career until about five years ago.
It just goes to show that nothing is forever, and your decisions don't have to be set in stone. Just make sure you do something you're passionate about, and if you work hard and are open to learning and taking chances then you will find opportunities you may never have expected. Even when you make decisions and plan things out, you never really know where life is going to take you!
Did your further study or career go exactly as you'd planned?
Definitely not! I never in a million years imagined I'd be able to make a living by playing my favourite sport in southern California!
Just recently I finished four years of living in Manhattan, New York. Growing up, I'd always said I wanted to live in New York City one day, so I guess you could say that was planned (although it seemed like such a far-fetched dream for a very long time!). But the rest has been quite unexpected...
Originally I moved to the USA to work at US Squash as the Director of Media and Public Relations. I was thrilled to get that role, as it combined my love of sports with my career in media...and living in New York. My main focus was running and promoting the US Open, and managing the editorial content of Squash Magazine. During that time I had some incredible opportunities, working with the World Squash Federation, and international squash pros, and travelling around the world to report on global sports events. I was also elected to be a representative on the US Olympic Committee's communications steering committee - experiences I could never have planned or expected to have during my career.
While I was working at US Squash, I began coaching squash part time at a private racquet club in New York in my spare time. I loved coaching, but to me it was just a side gig to my 'real' job, however eventually I was offered the full time position of Squash Director and Head Pro. It was a huge career change, both mentally and physically, given I had spent the previous decade working in corporate roles in media, marketing and public relations, but I was up for it. I loved the new career, especially the daily interaction with members and the players I coached.
I worked at CityView for two years, and then at the end of last year I decided I was ready to be out of the big city and the faced paced life style of New York. I decided to move to California for a lifestyle change as I've always been an active, outdoorsy and sunny weather person, and needed a sea change.
I was lucky enough to find the opportunity at San Diego Squash, and I now live by the beach and get to enjoy the lifestyle I love and a career I love...but not one I ever expected or planned!
What do you know now, that you wish you'd known when you were at Radford?
That if you are willing to work hard and take some chances, you can do pretty much anything you want. The world is an incredible place, and the opportunities are virtually endless...but the key is hard work – not luck - and the willingness to believe and really push yourself to do things that may seem big or impossible. I pinch myself every day about the opportunities I've had to travel around the world and live and work in some incredible places - but it took a lot more than luck. It took some very scary risks, pushing myself far outside of my comfort zone on many occasions, an open mind, and an enormous amount of hard work. There are people that sit around complaining about wanting to do things, but never actually do them. As the saying goes 'if you do what you've always done, you'll get what you've always gotten'. On the other hand, I now know that if you take risks, work hard and push yourself outside of your comfort zone, you are sure to have experiences and opportunities that you never even realised were possible.
What advice do you have for current students?
Do not chase someone else's view of success! I think it can be easy to just accept that there is a path you have to take, and that's the only way to go. I can assure you that's definitely not the case. I have had so many extraordinary experiences, and now live in one of the most beautiful cities in the world working in the sport I love. Success is achieving your own dreams – whatever they are – not what someone else says they should be.
Don't over plan, and don't ever limit your dreams. Dream big, be open to unexpected opportunities, and work hard. You can do anything you want to do, but you have to roll up your sleeves and work for it, and really put yourself out there.
The world is such a huge place, with so many incredible opportunities…but they won't come to you. You have to get out there and find them. Travel, explore, take chances, meet people…and most importantly listen and learn from everyone you meet. Always know that you don't know it all. You never will. Everyone has something to teach you! You will find new passions and new opportunities that you never knew existed if you are open to taking chances and learning along the way. But if you think you know it all, you'll close the door on so many opportunities you could have had.
Do internships, reached out to contacts, network, travel, say yes to opportunities, and use any opportunity you are given to learn more and grow more. I doubt you'll ever have regrets if you live that way.