_related_users
H for History
H4H #11 – RAID Basketball
More than just a basketball game, for some, the opportunity to participate at RAID on a Wednesday is 'a dream come true'.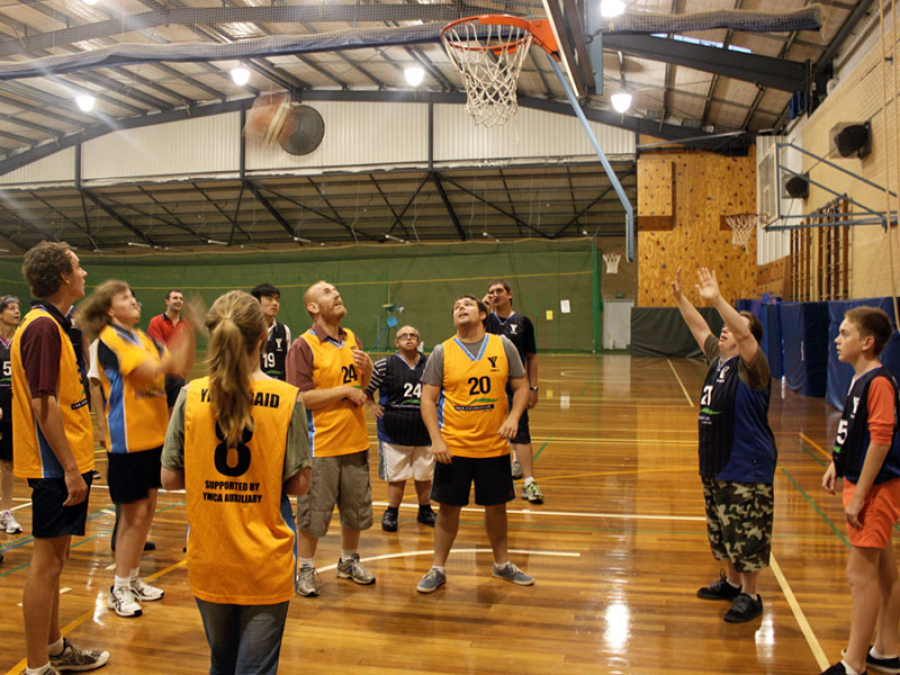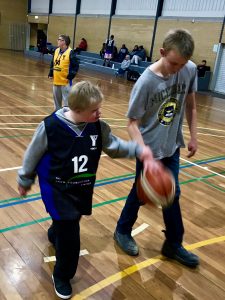 In the past, I've often written how on any Wednesday you can witness some life-affirming stuff if you visit the G Wigg Sports Centre between 6.30 and 8.30pm. This is when RAID (Recreational Activity for people with an Intellectual Disability) Basketball is run through a special 13-year relationship between YMCA and Radford College. In recent years we have seen some unique fraternal moments occur in the quite literal sense of the word.
In 2012, Ryan Herbert (Class of 2013) was encouraged to do some community service and I suggested he try out RAID Basketball. He had not heard of this activity and realised he was not the only person in his family who might benefit from the experience. As his mother, Tracey, points out, 'As soon as George Huitker realised Ryan had a younger brother who had an intellectual disability, he immediately encouraged us to send him along too'. That was six years ago and Ryan's younger brother Joel has barely missed a Wednesday-night session since. In Joel's own words, 'I like going to RAID every week because I like sports, especially basketball. I love the friends I've made at RAID and the two L'Arche discos we go to every year!'
Ryan continued to visit RAID periodically in his final year and since leaving the college. It inspired involvement in other service opportunities, such as the Gamilaraay trips, where he became a popular and returning visitor to Minimbah Aboriginal School in Armidale. He has also, in turn, inspired another younger brother, Liam, (who left the college in 2016) to participate in RAID. Liam is equally proud of his brother Joel's increasing confidence in both basketball skills and making friends: 'Because of his intellectual disability, he struggles to make friends and RAID has been a great support to him every week. I feel proud of my brother when I see him shooting goals, having fun and learning new skills'. He goes on to explain that 'watching his achievements at RAID every week has a positive impact on all our family and we love the passion he shows on the basketball court'. Tracey adds, 'RAID provides Joel with a great cardiovascular workout every week, has introduced him to a group of people of a similar age, who have a variety of disabilities, whom he would not have met otherwise. It is a uniquely inclusive activity with a format that, to the best of my knowledge, does not exist anywhere else in the ACT!'
It would further inspire the Herberts to know that they are not the only family getting involved in the RAID joy. In 2018, Year 11 student Connor Blackmore decided to bring his younger brother, Jack, along on a Wednesday night. Explains Connor, 'At first I wasn't sure if it would be good for him. I didn't know how volunteers would react to him, but once I saw the setup, I felt reassured that it was a great place for him and now I feel like he would want to go there for years to come'. While it has been great for his peers to get to know Jack better – some of whom have visited him through the college's voluntary program with Cranleigh School – it would appear the brothers' relationship has also been positively enhanced by the experience: 'From our first days of playing outside, he always loved basketball. It was one of the few sports he understood and could play. He would go to my games and try to join in and I always hoped I could take him to a real court'. Connor believes the opportunity to participate at RAID on a Wednesday 'was a dream come true', and he applauds having 'a safe place we could go to be real brothers and not worry about being disruptive or "being proper".'
I asked if winning matters in this context. Connor replied, 'it doesn't matter if the participants can't get the ball in the hoop; they'll still have that feeling of being a part of something. They don't need much to have enjoyment in their lives. Sometimes just you having fun with them is enough'.
To me, that quite plainly means everyone involved is a winner.